Nerf Maverick Mod Challenge Entry
---
In mid-2011 some friends and I were complaining to each other how prevalent the Nerf Maverick has become in costuming and how little most people do make it look less like a Nerf gun. This lead to us holding a contest, the rules were that we had to start with a Maverick, we had to remove all text from it (one of our biggest gripes) and it had to still be fully functional afterwards. Once complete we'd all put them up on Ebay and whoever's sold for the most won.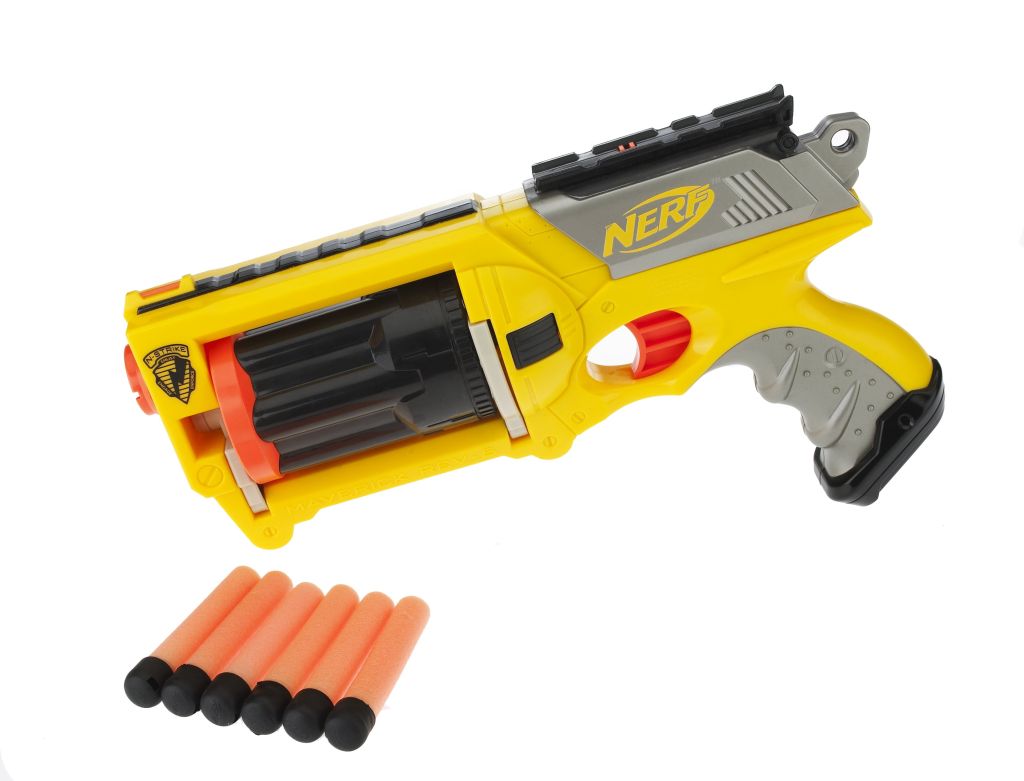 After disassembling my Maverick I ground off all the text and extraneous bumps then filled in all the recesses, slots and screw holes. I also rebuilt the grip so the stock grip was less obvious and opened up the trigger guard.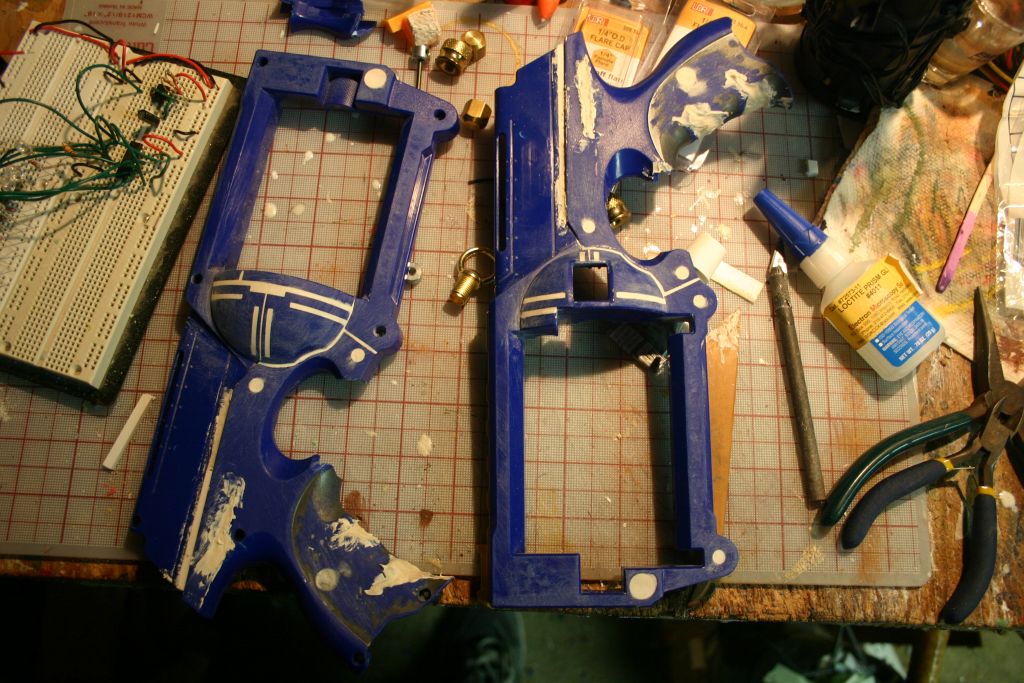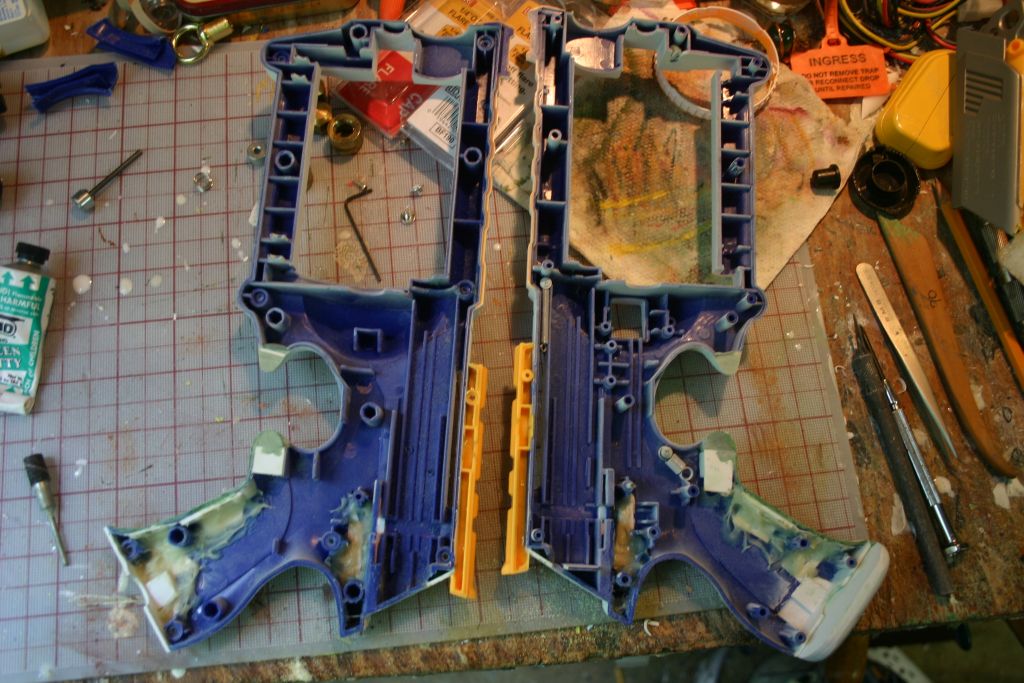 I removed the shroud around the cylinder and did the standard overpowering mods to shoot the darts farther. The rear cocking mechanism was removed and replaced with a set of bolts. After a black primer coat the main body was painted in speckled metallic with details in silver. The grip recess was later painted flat black then the whole thing was given a satin clear coat.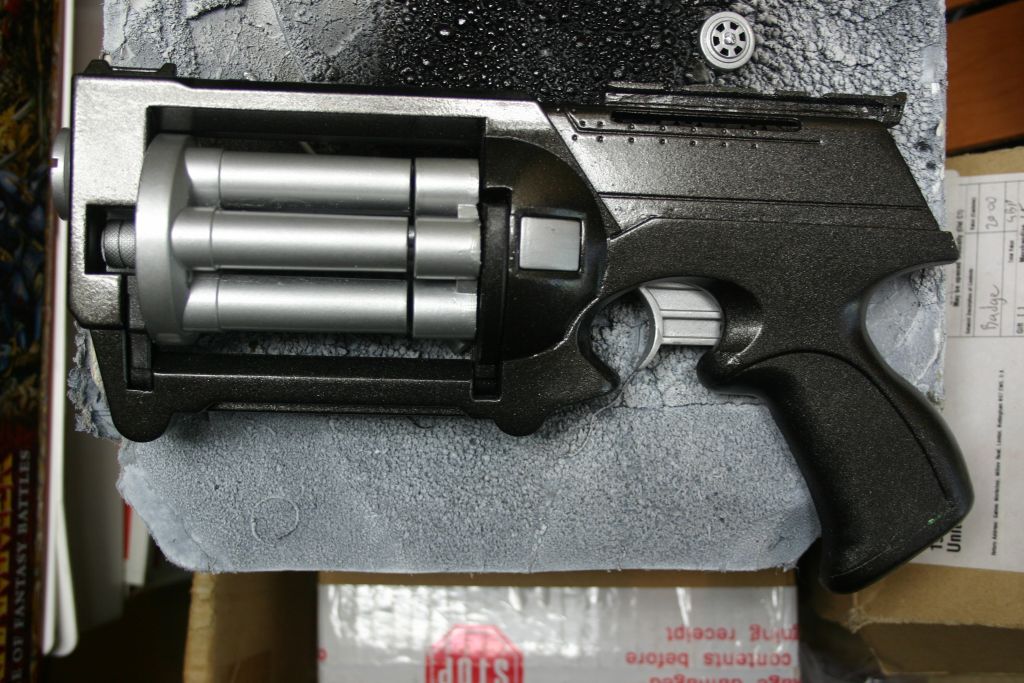 I mounted the rest of the scope left over from the
IG-88 Head build
to the top and attached a ring left over from my
hardware sci-fi grenade build
to the handle. In the end only three of us finished our blasters. After a week on ebay one sold for $12, one had no bids and mine sold for $9 but was never paid for.