2007 Blaster Building Contest Entry
---
After a few years of just watching the yearly custom blaster contests on
the Blaster Builder's Club
I finally had the time to enter. Previous years watergun based entries haven't finished well but I don't have the money to start cutting up airsoft guns and I'd rather start with something outlandish than a "real" gun. I found this vintage Larami Super Soaker XP-55 at my local thrift store for $1.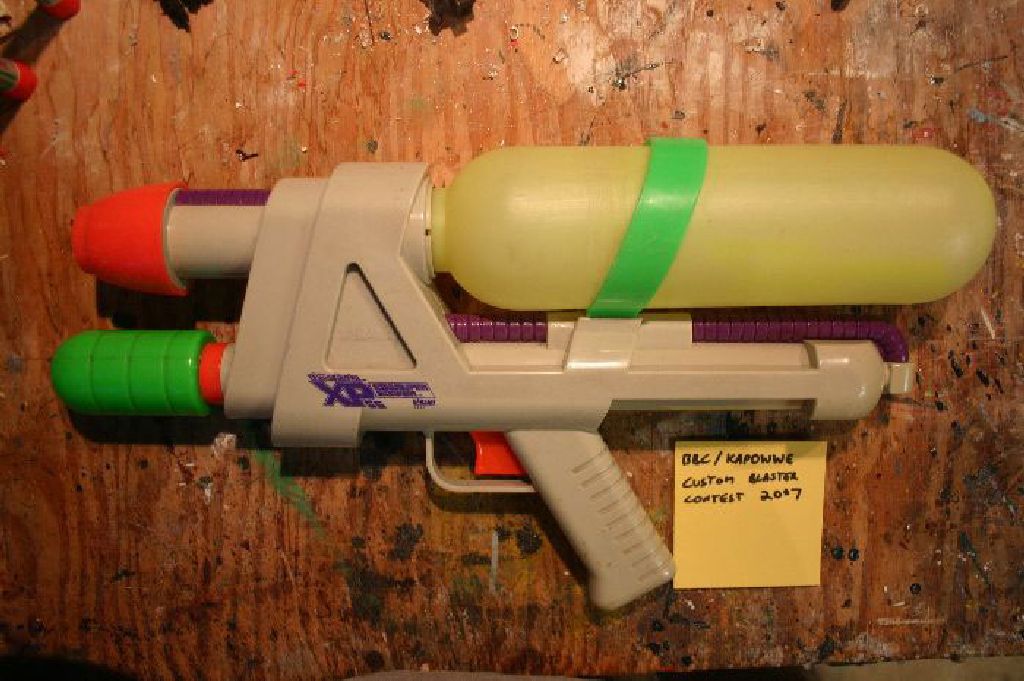 I started by stripping it down to just the body shell. I didn't feel like doing a "bio" gun so I discarded the canister and internal mechanisms (into my bitsbox of course). I used .08 sheet styrene to build up the body. A dremel was used to trim out sections to make everything fit. A section of PVC coupler was added on top for the rear section of the "plasma window". The side vents were made from more styrene and a "performance" windshield wiper I found discarded in a parking lot.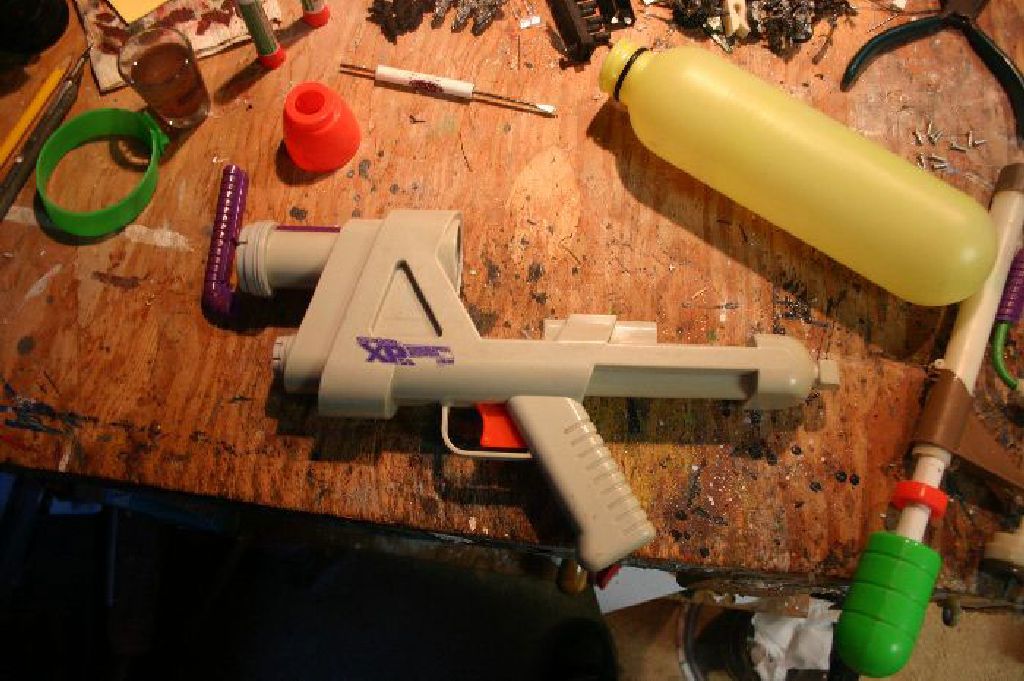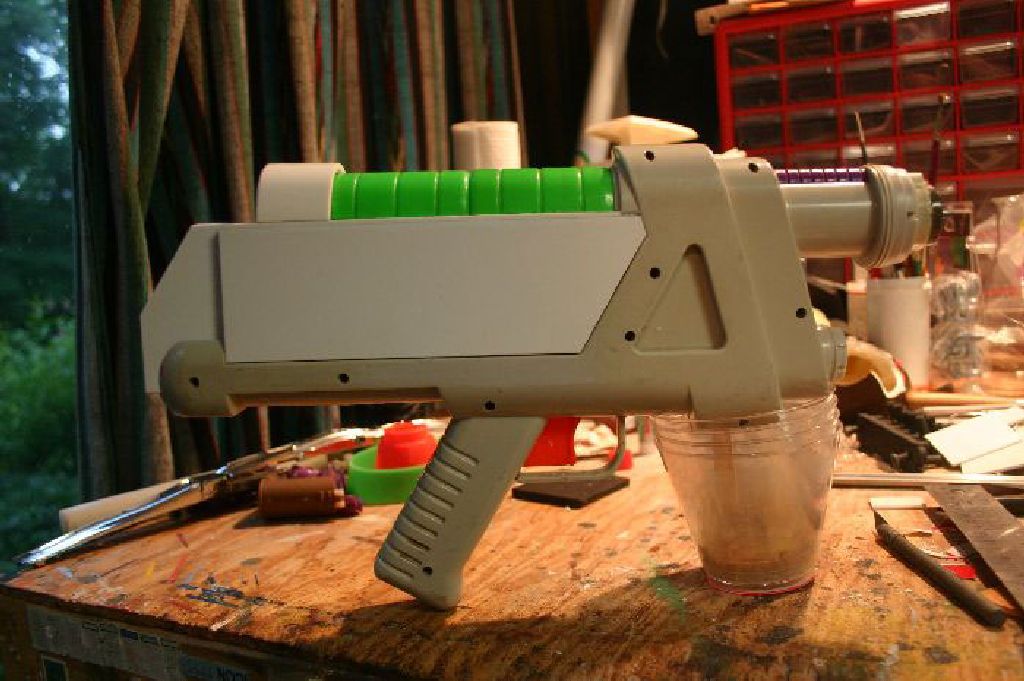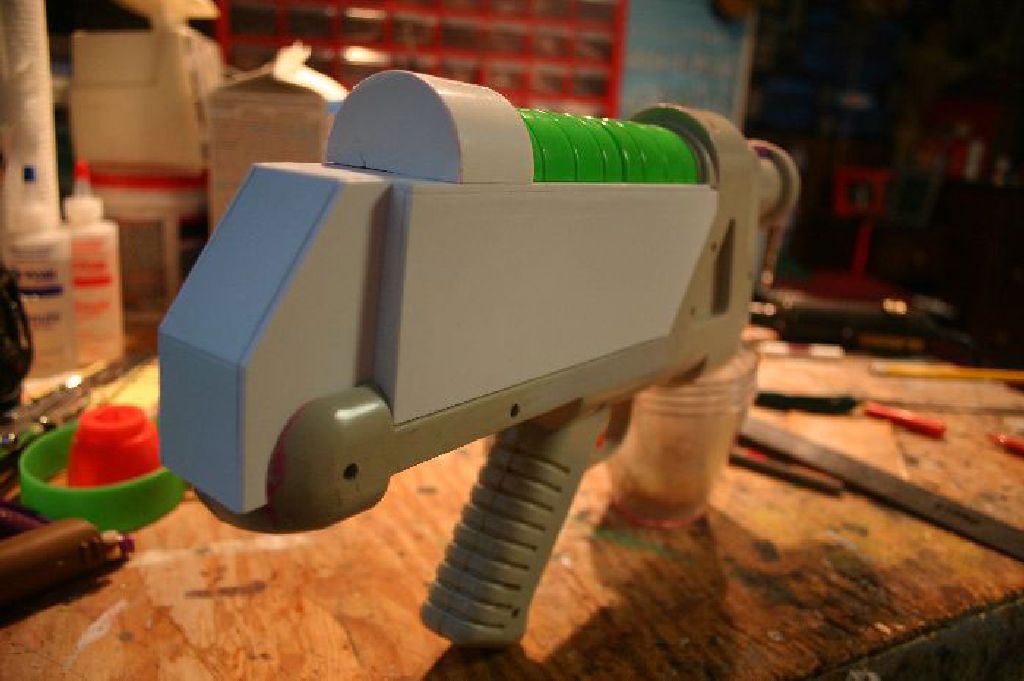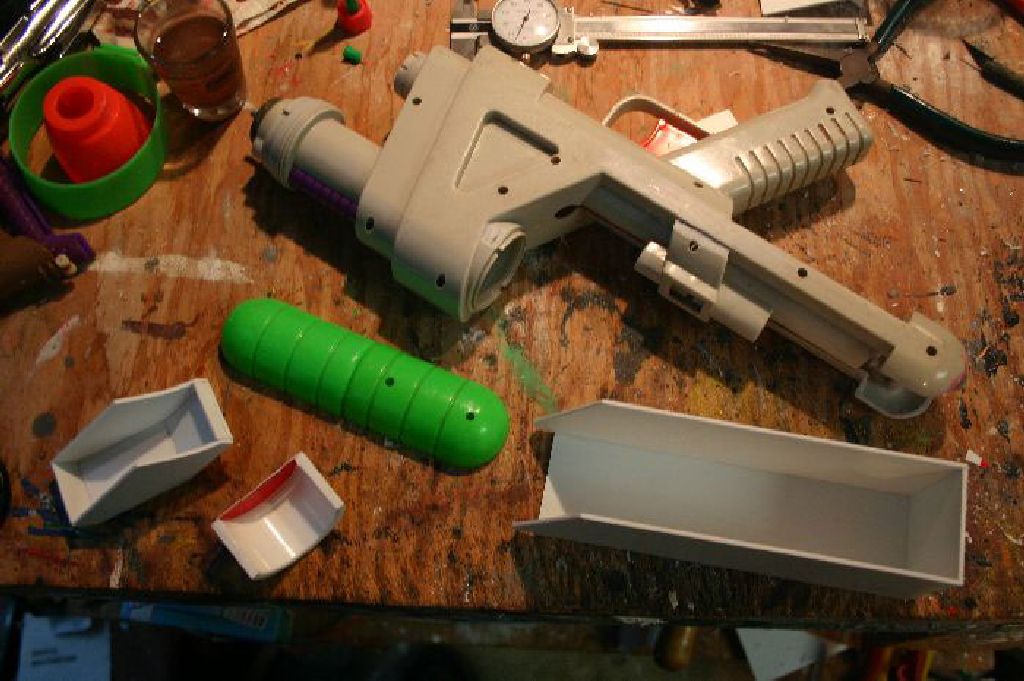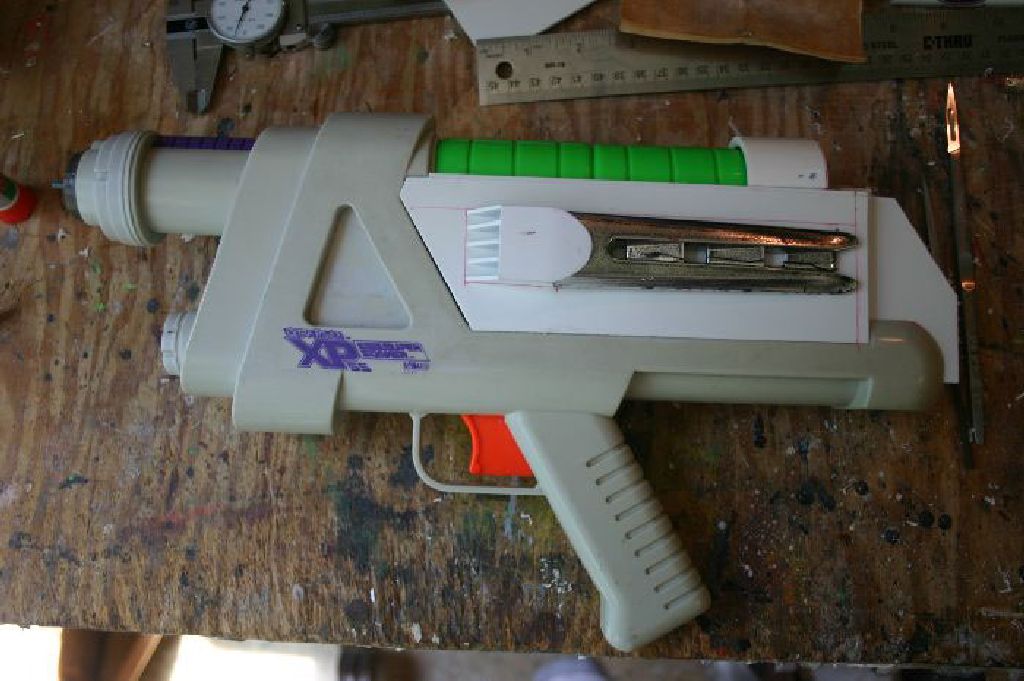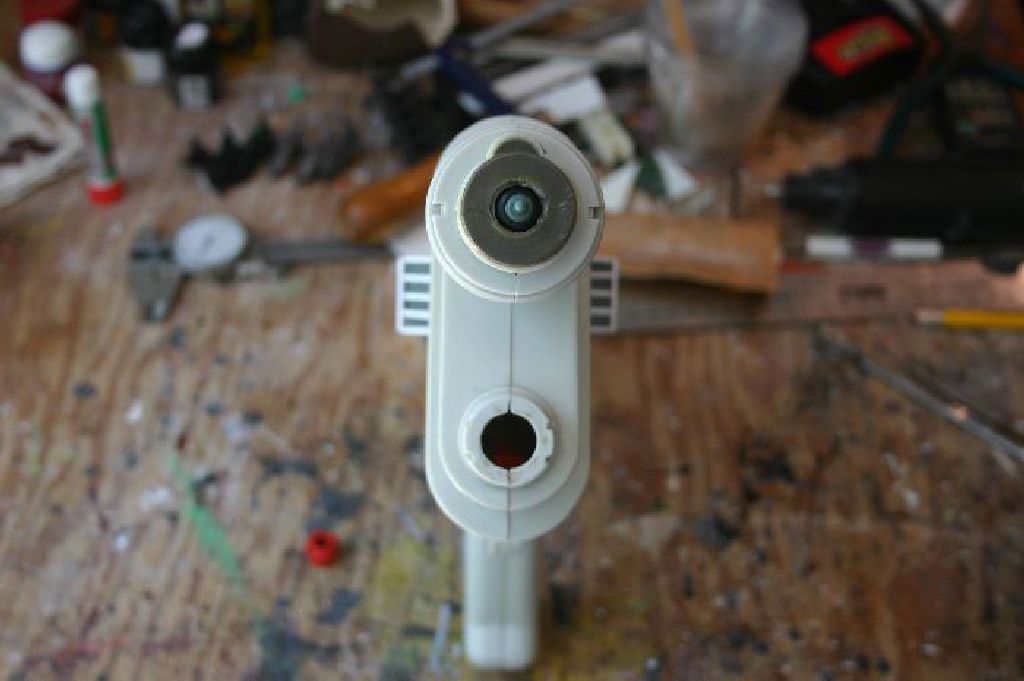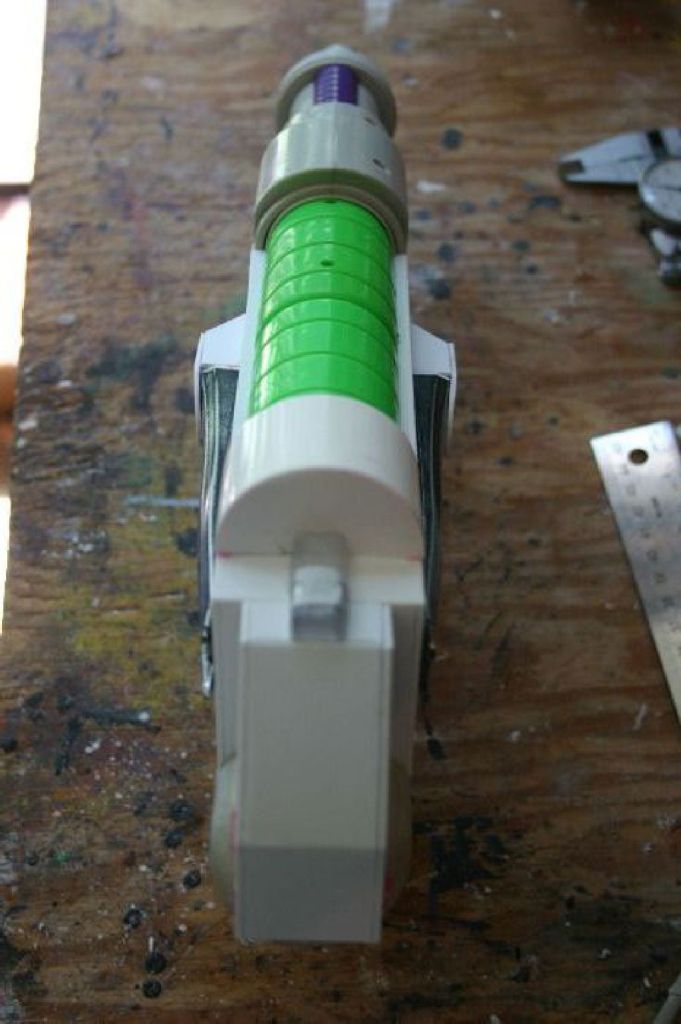 Once the parts were glued on and the seems puttied I gave a quick primer coat to check I had all the seems filled. Additional details were added including buttons, switches and the front "charge pack"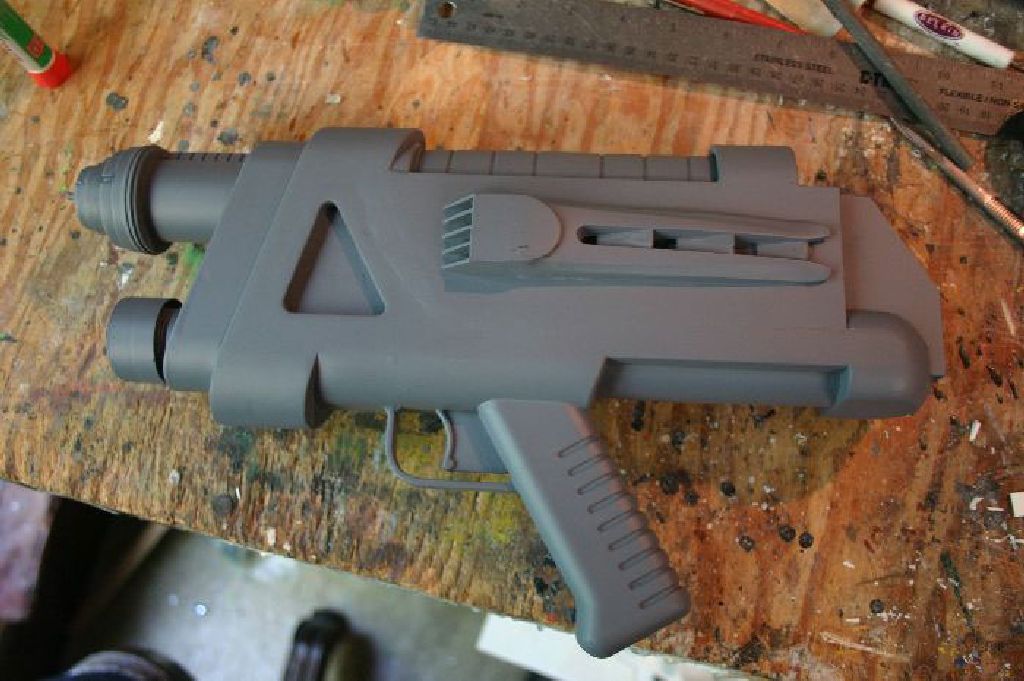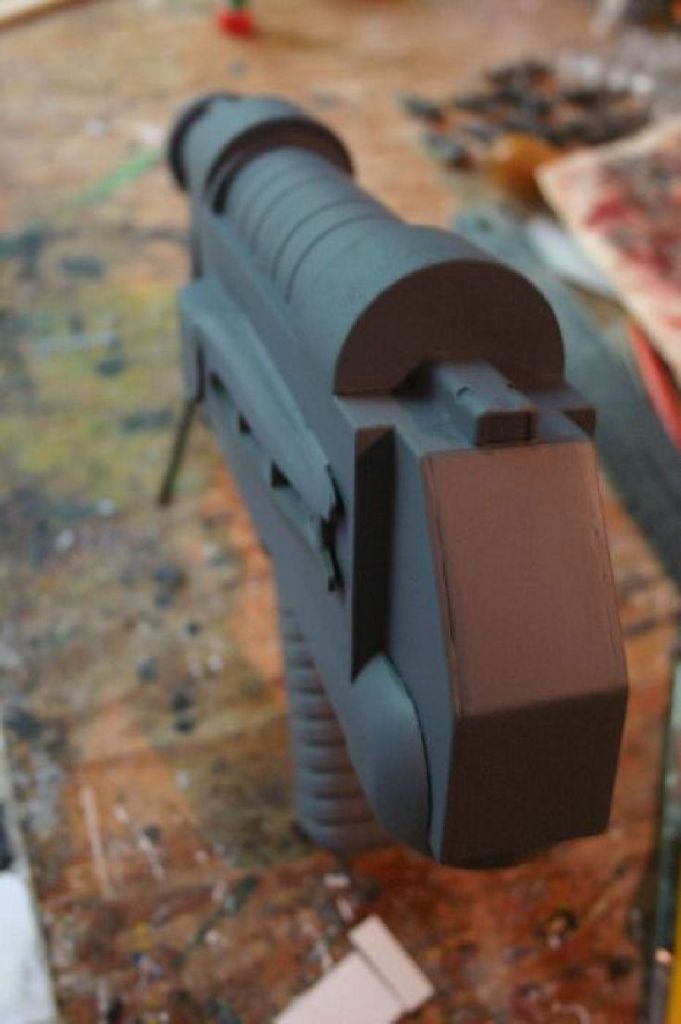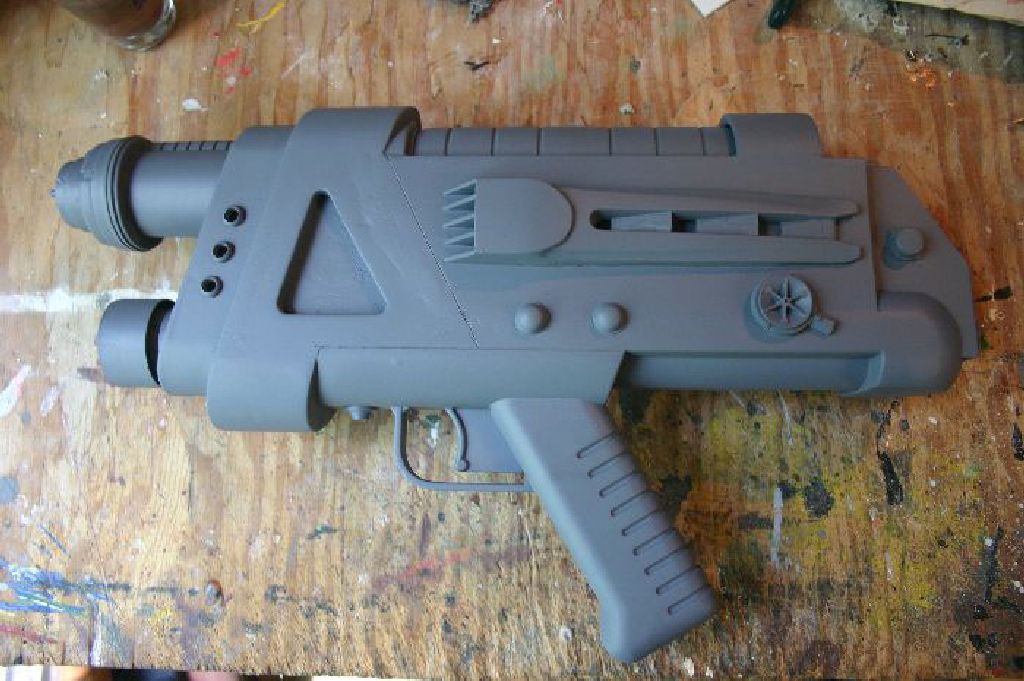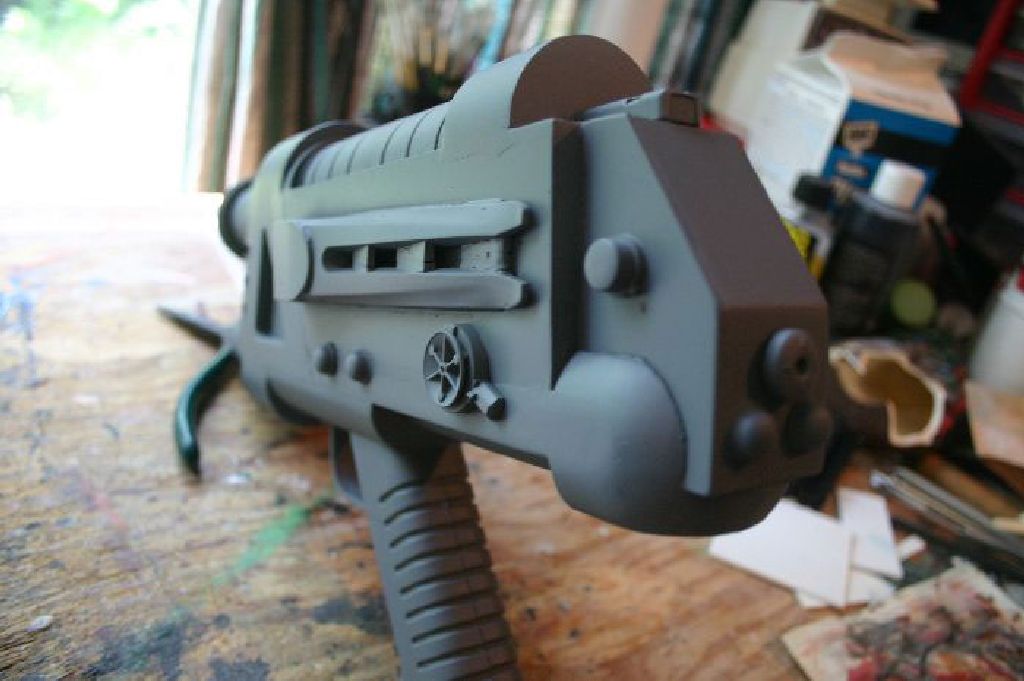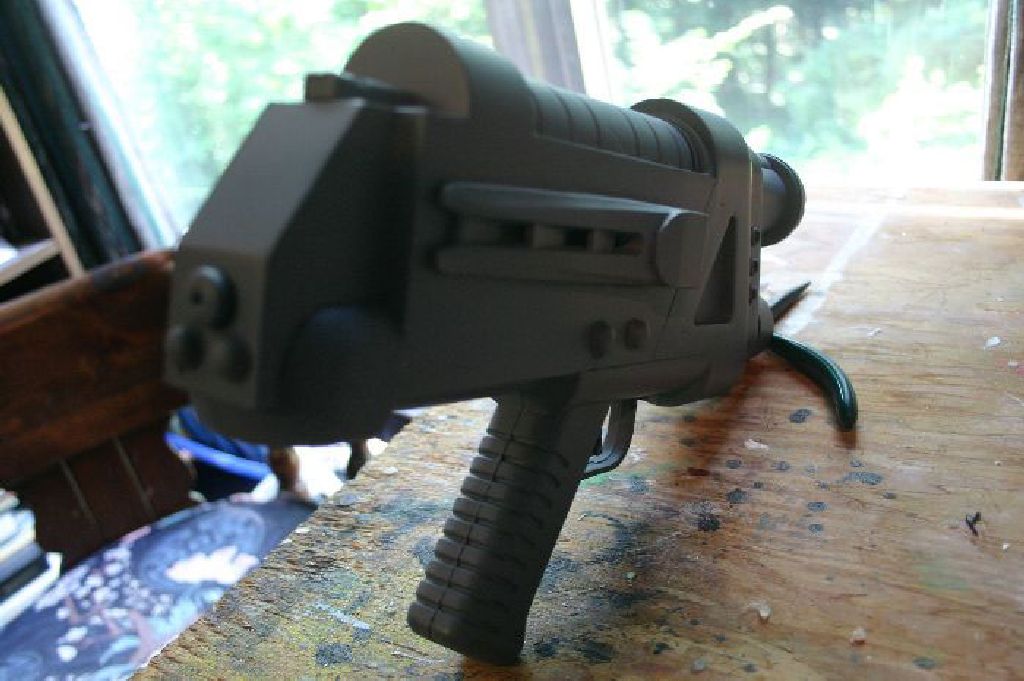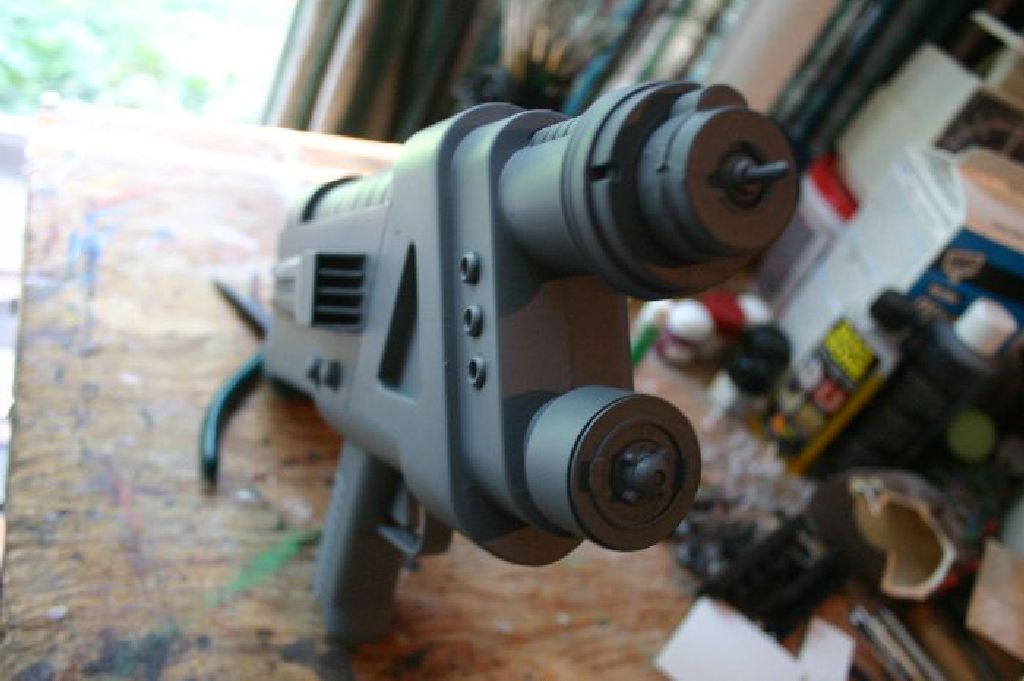 Unfortunately when I put the first coat of black on the gun humidity completely screwed up the paint. There wasn't much I could do about it so I went with it. The "plasma window" was masked off and painted with a variety of green spray paints.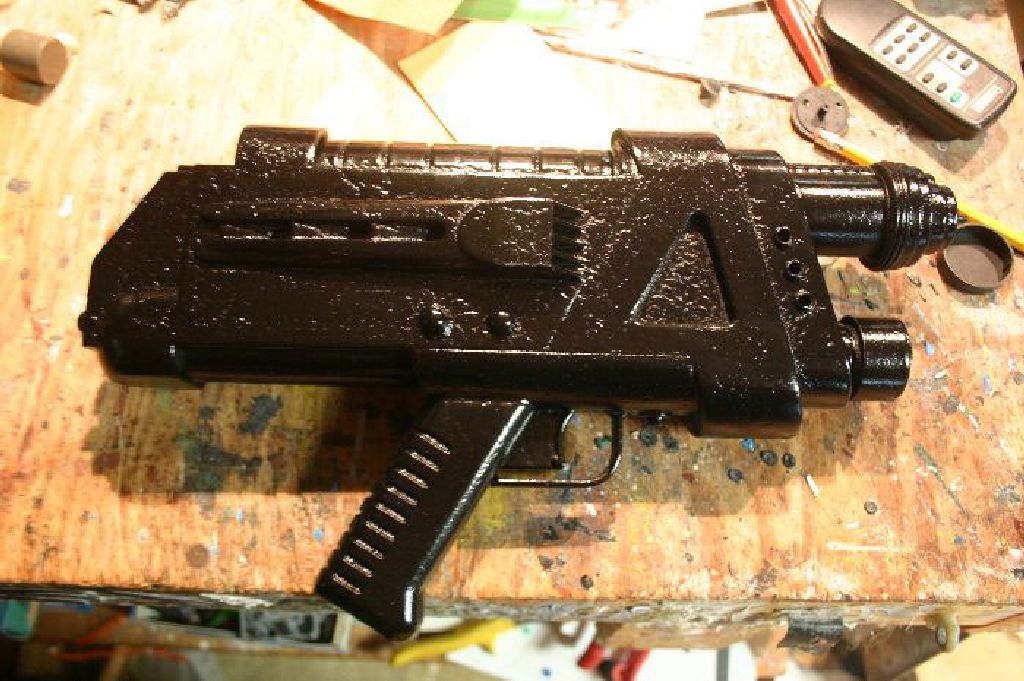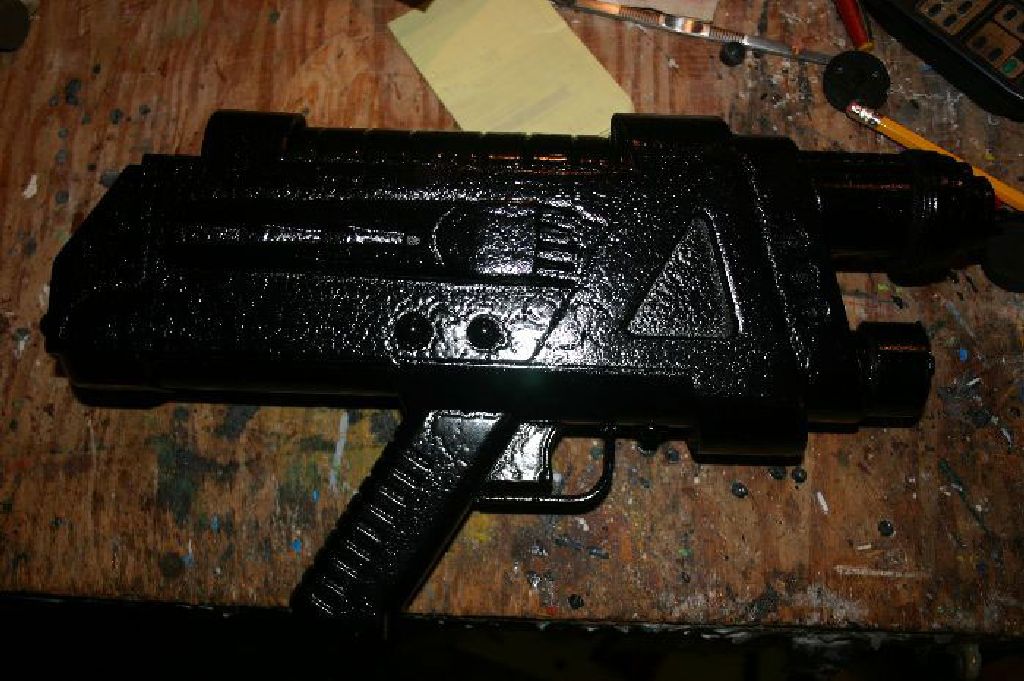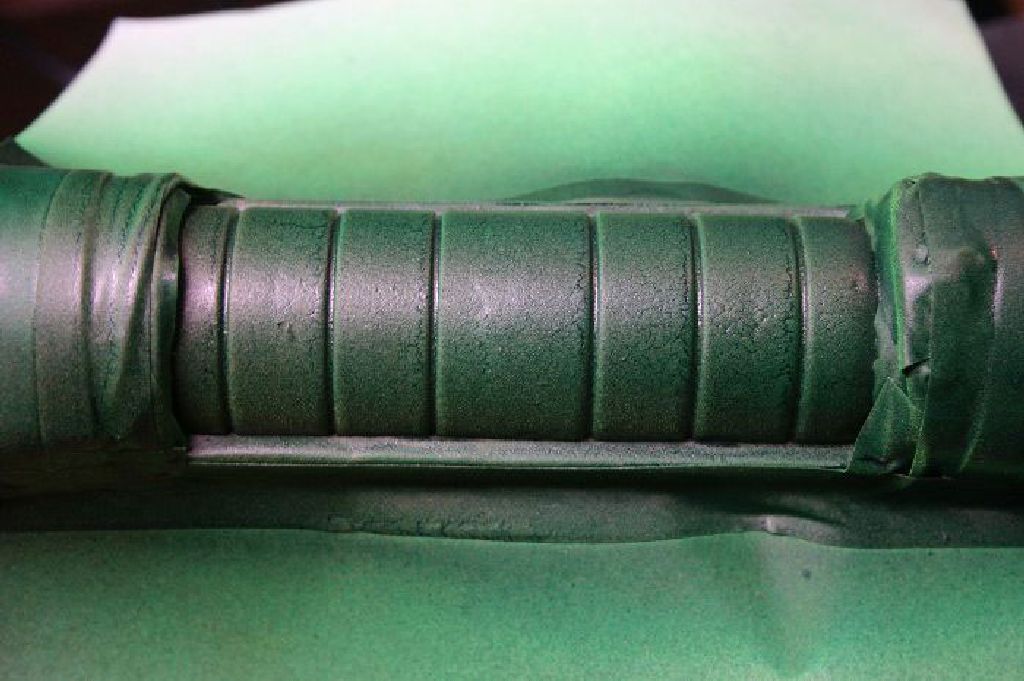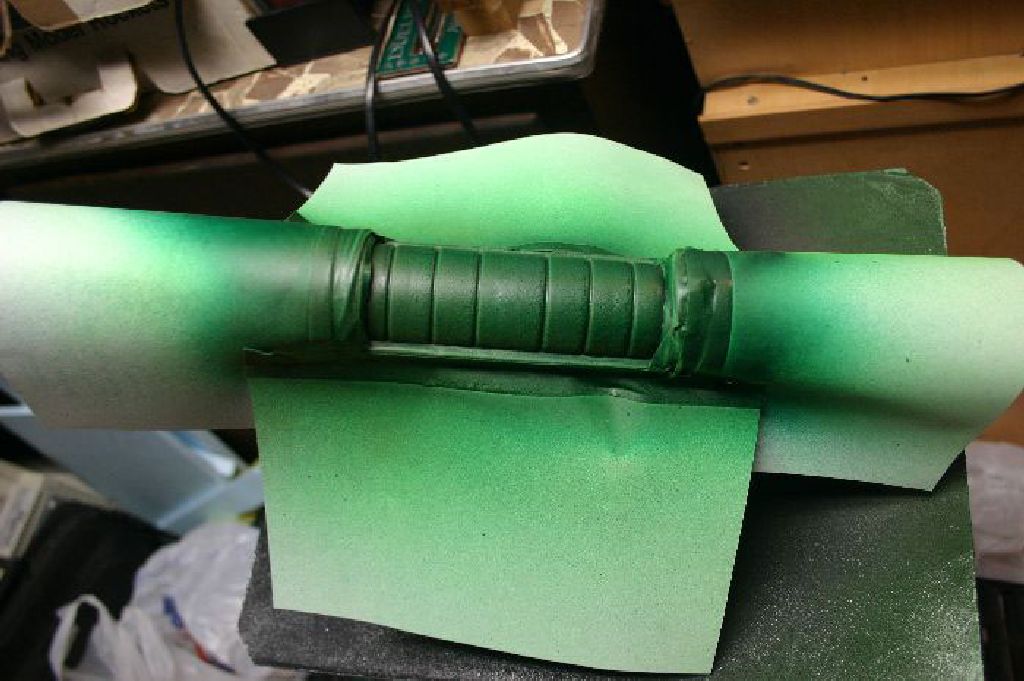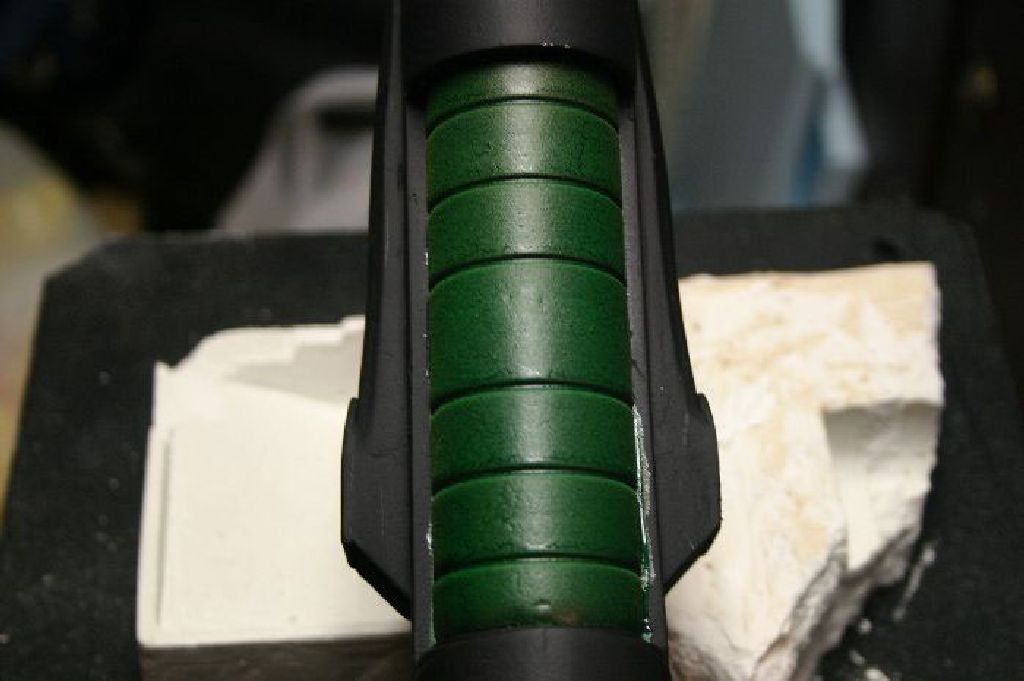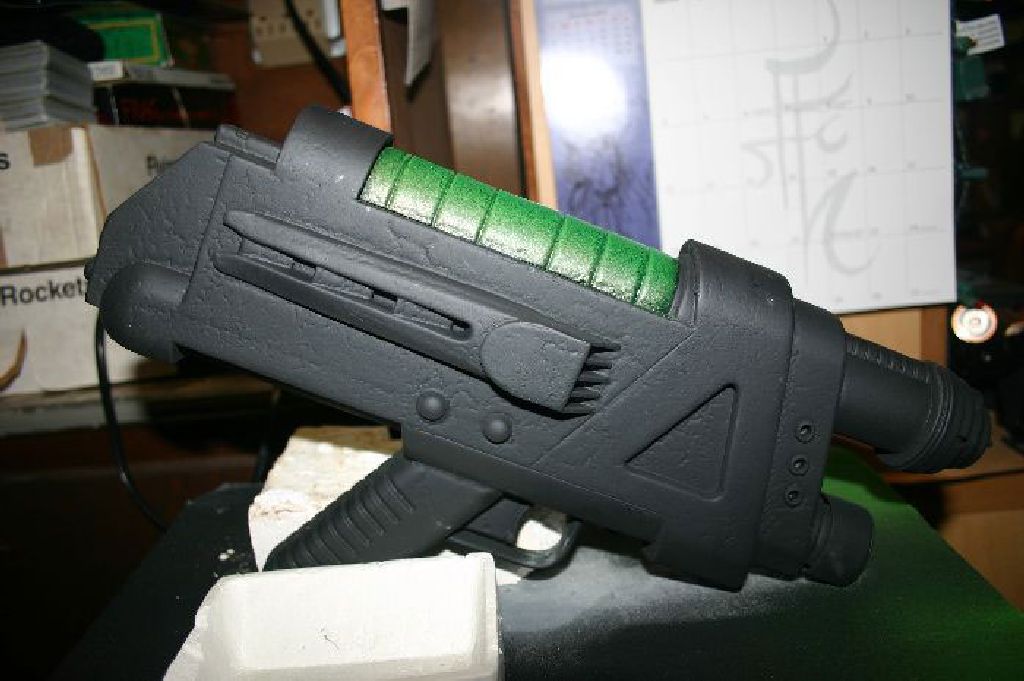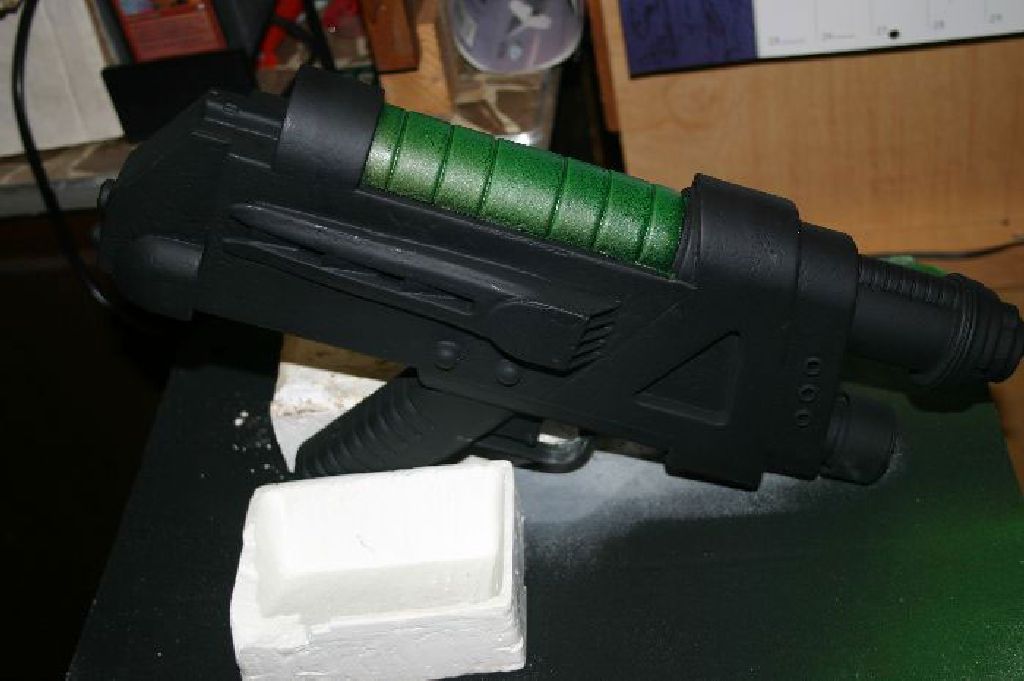 I wanted to have something else in the final picture so I made a spare cartridge using the same parts as I did for the front of the gun.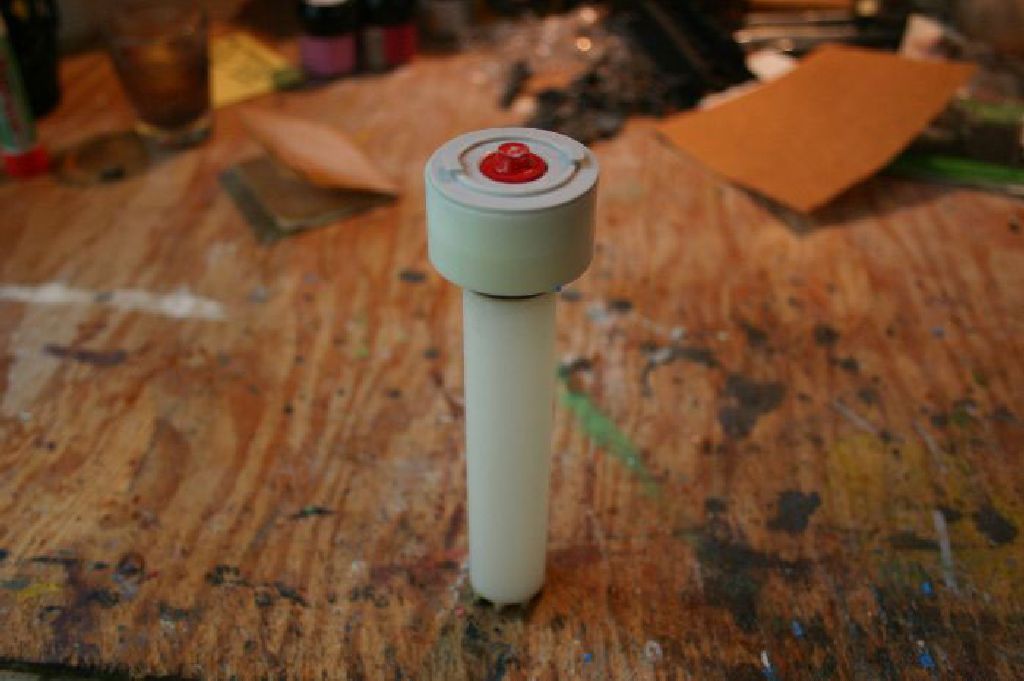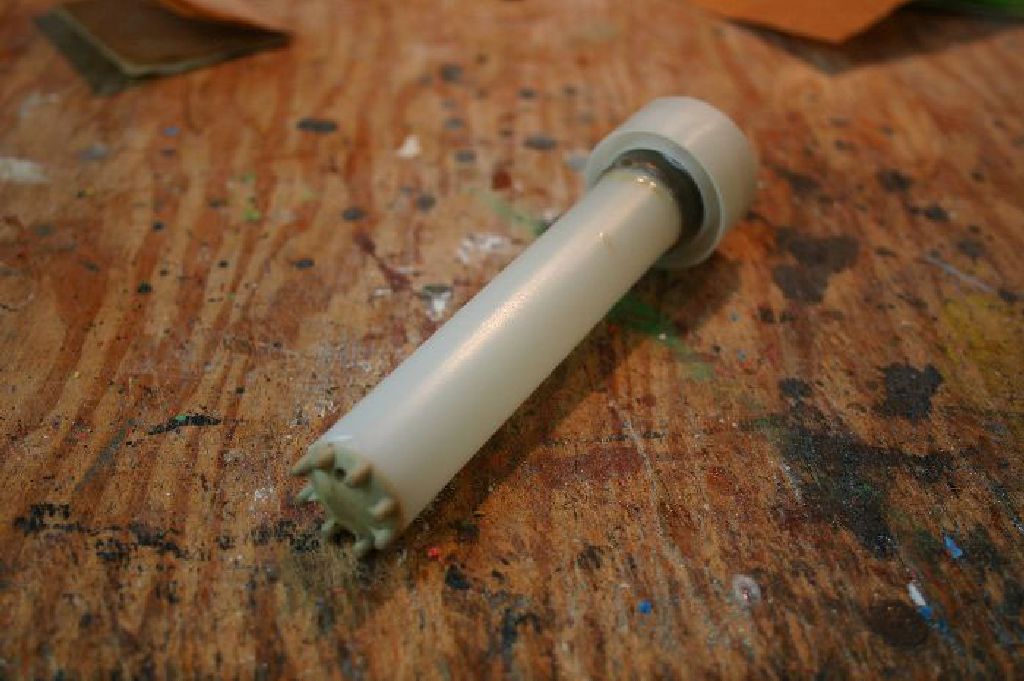 A little bit of silver highlighting and I was done with it. Didn't really turn out how I wanted but it was fun. If I had had more time I would have installed lights and a display on the back but as these would never really be seen in the 2 shots I was limited to for the contest I didn't want to bother spending the time.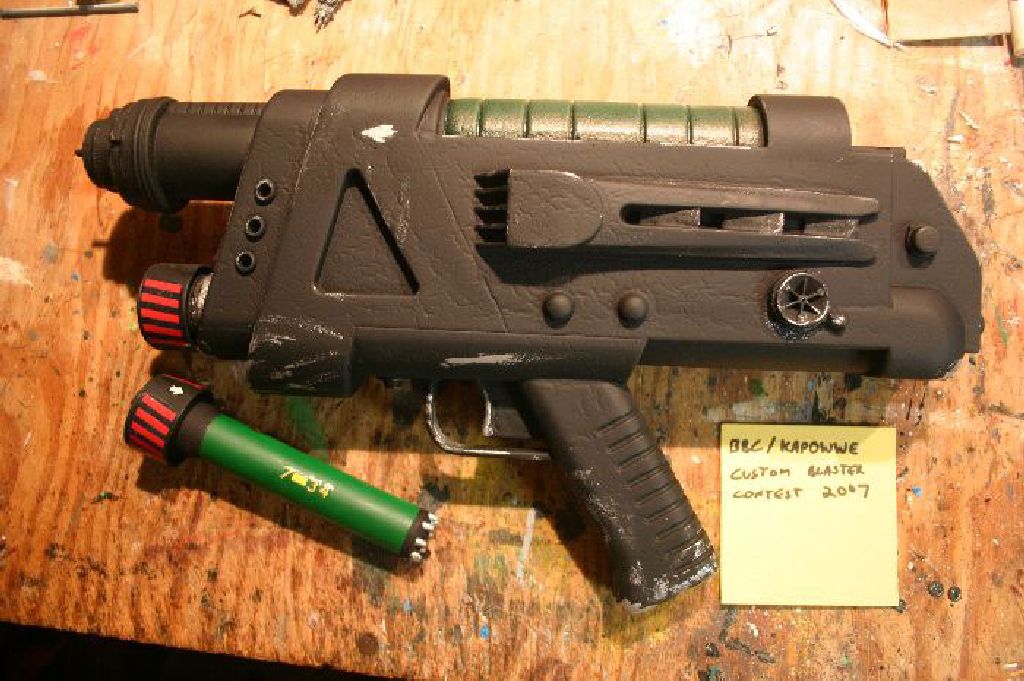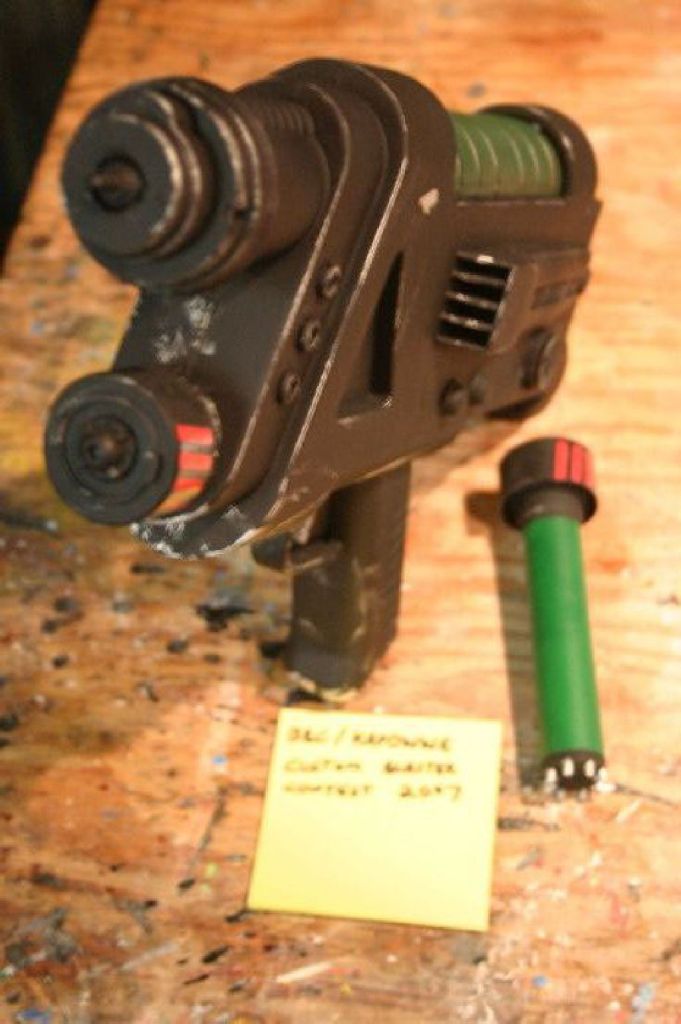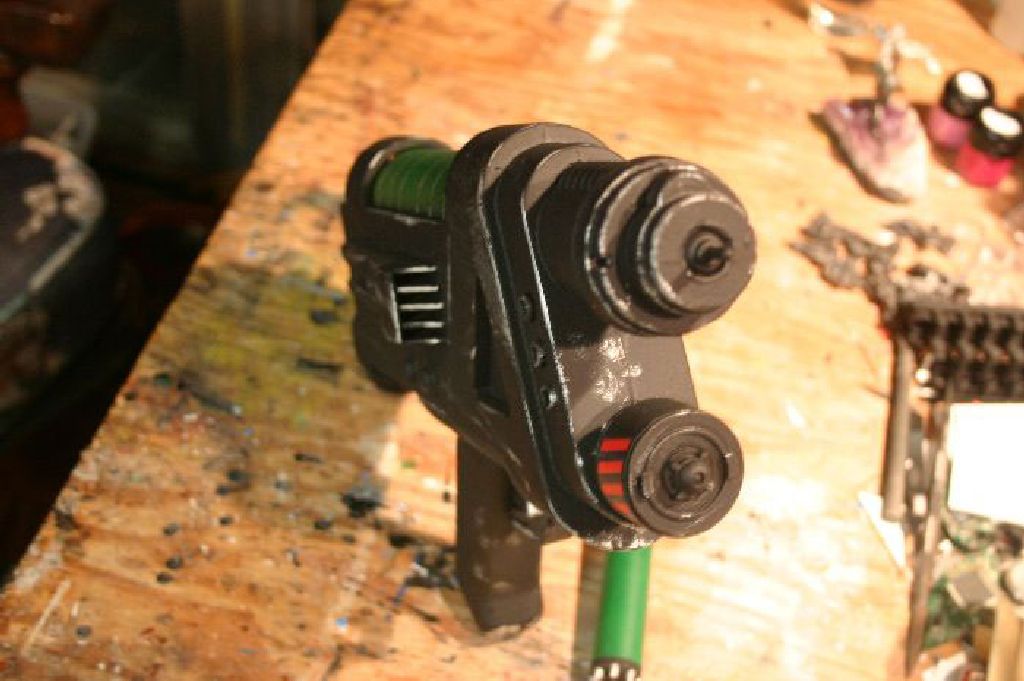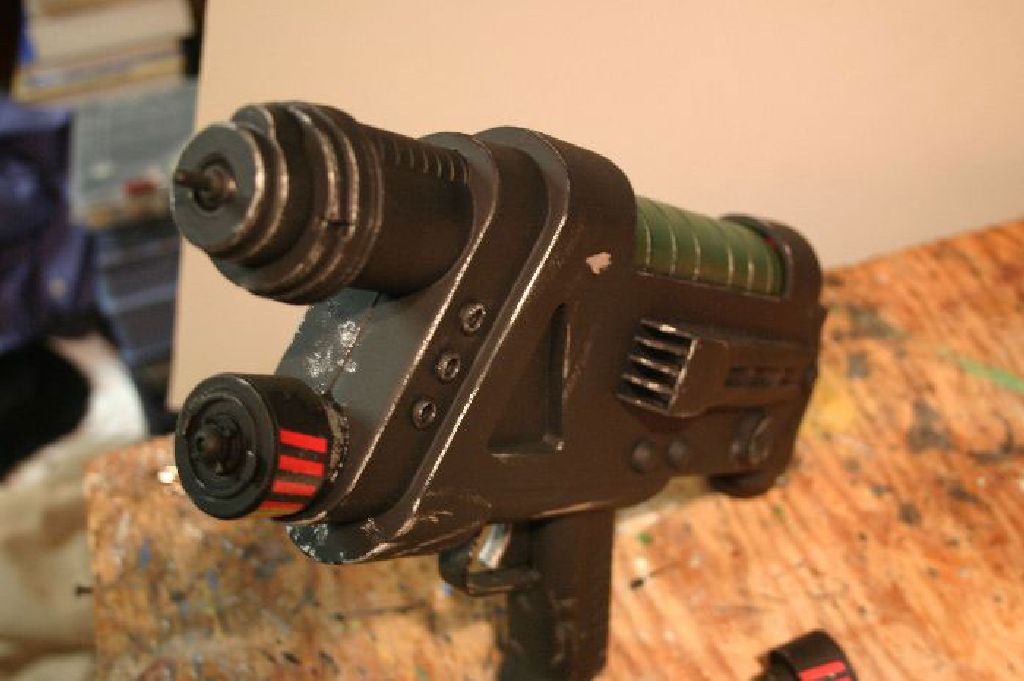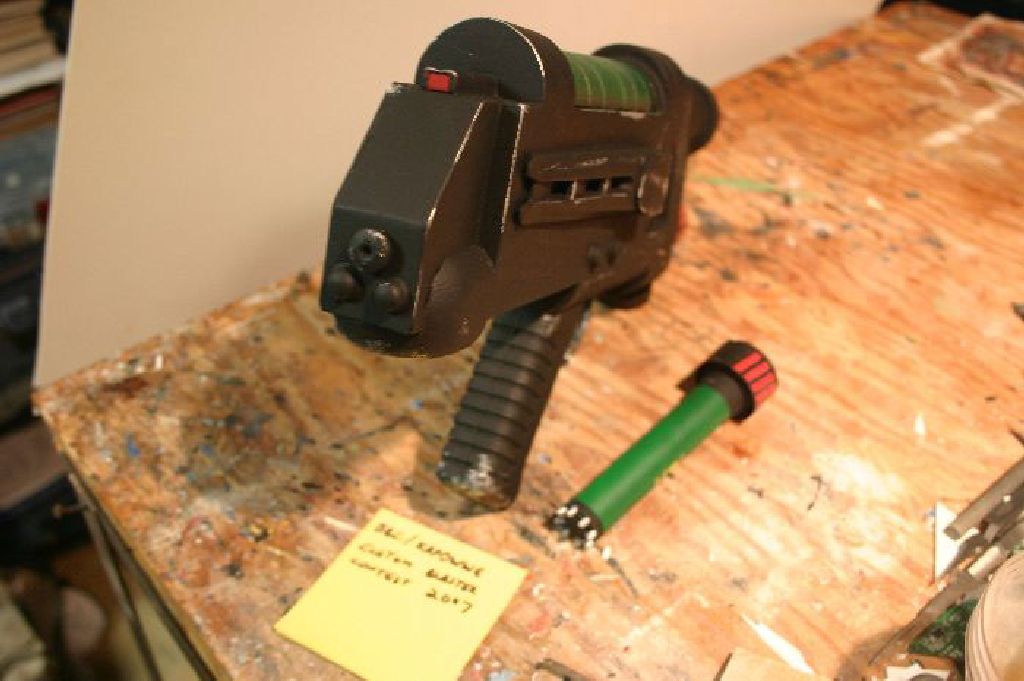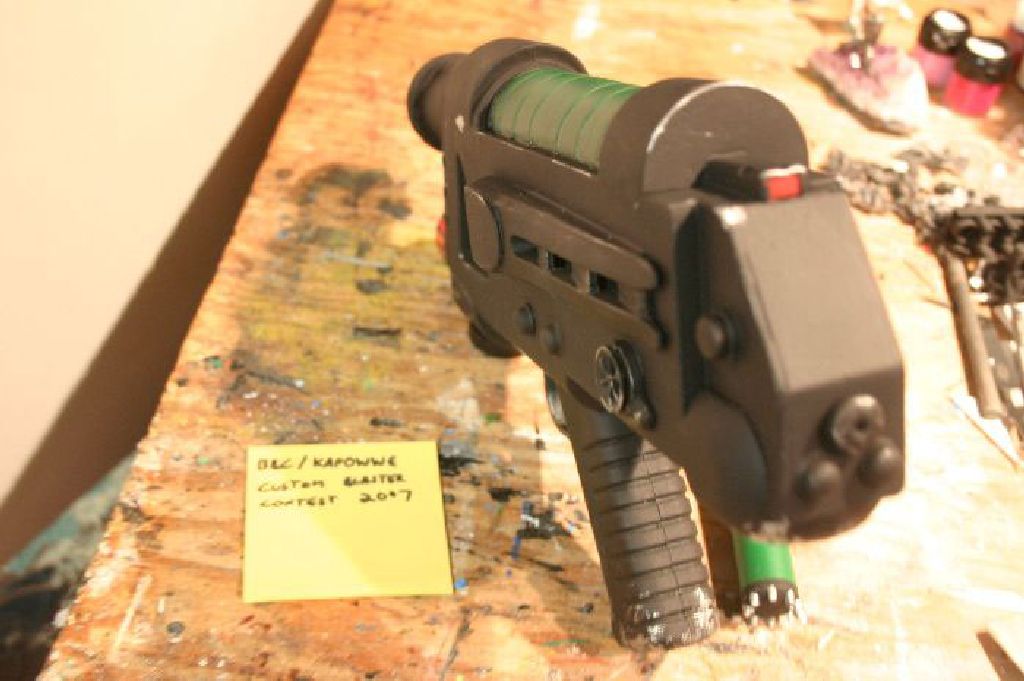 Out of 20 entries I was one of four who received no votes at all which doesn't really surprise me as you could only vote for the one you thought should win and others were much better. I've definitely got some ideas for next year though...