Stormtrooper Accessories
---
My undersuit is a lycra body suit I bought off Ebay from a trooper in the Florida Garrison. It's worked ok but the stitching keeps coming out every time I wear it. I don't know if this is because of the quality of the garment or just the armor rubbing. I've been fixing it after each time I troop but eventually I'm going to trade up for Under Armor brand sports apparel.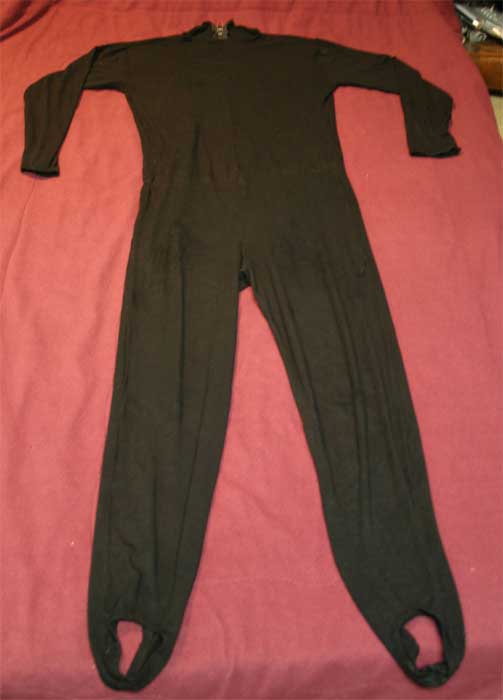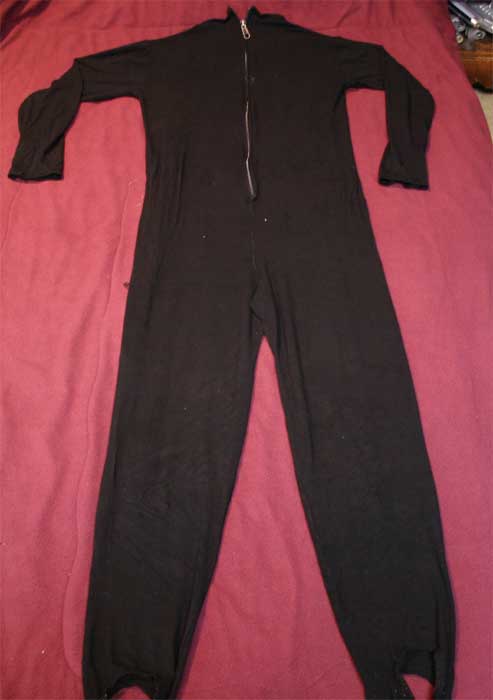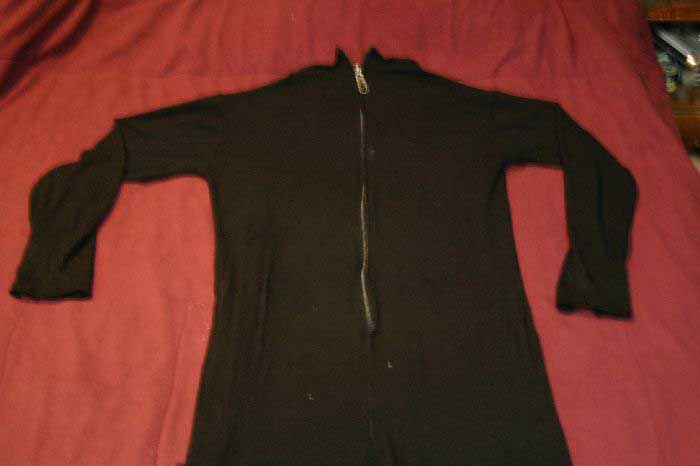 I have long hair so I need to cover it so it doesn't fall out the back of my helmet. I found this lite cotton balaclava at Walmart for $5. Unfortunately I've never been able to find another one there again.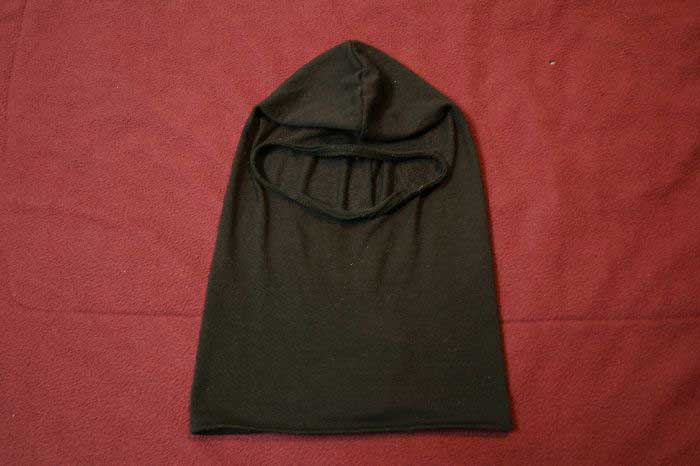 I got a neck seal from
TK 409
. I think he no longer makes them but it's a cool extra and makes you look more authentic. It's a bit of a trooper faux-pa to have any skin showing and the neck is one part that can stand out. Mine seems to have shrunk a bit in the wash bit but it'ss nothing a little extra velcro can't fix.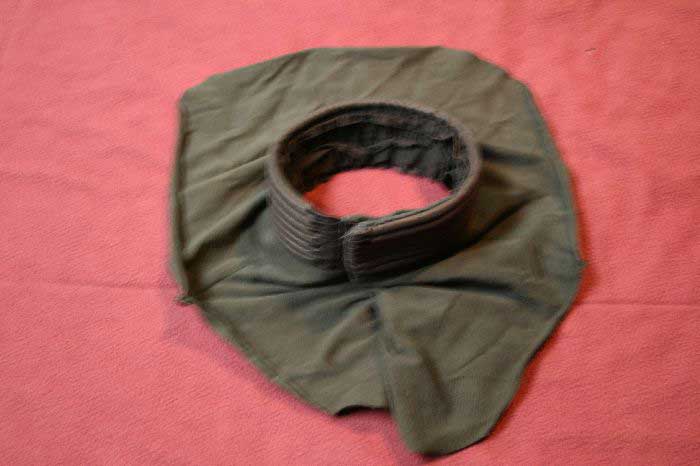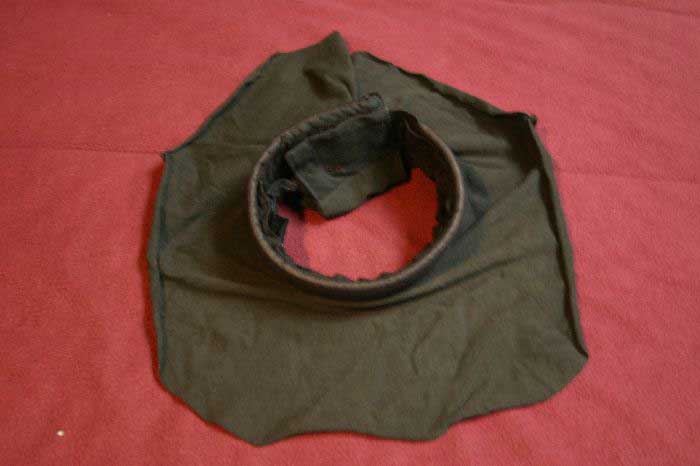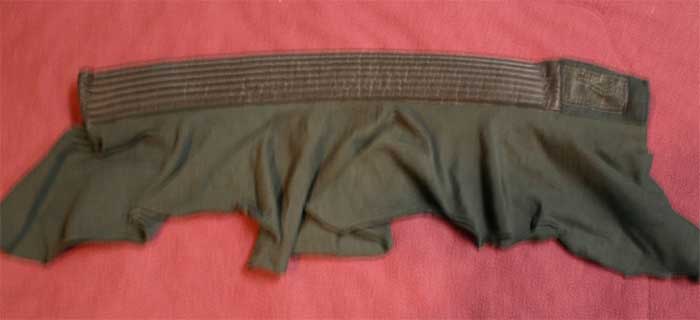 My voice amp is a Radio Shack white unit. It's a decent little box that runs off a single 9V battery for a long time. I've marked on the volume control how high I can turn it up without feedback. I have mine behind my chest plate but I've seen people attach these to their belts, install them in their buckets with speakers in the aerators, or put them behind their dropboxes. My microphone is a Radio Shack headset with a secondary battery and on-off switch that I attach behind my drop boxes. This lets me turn off the pickup if I need to.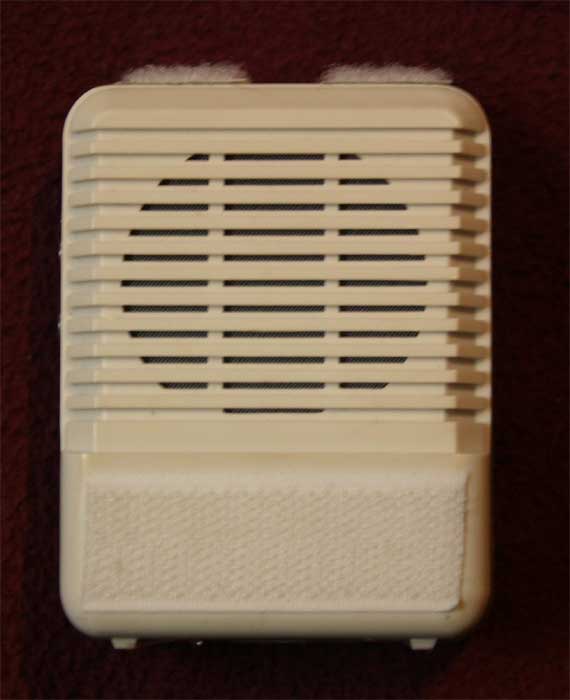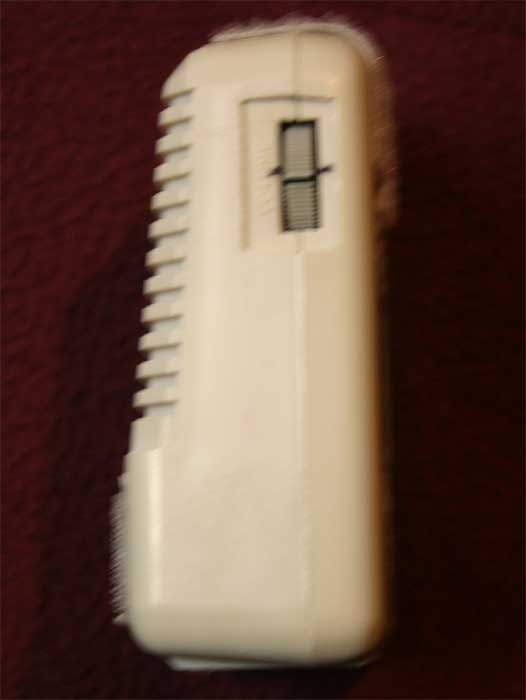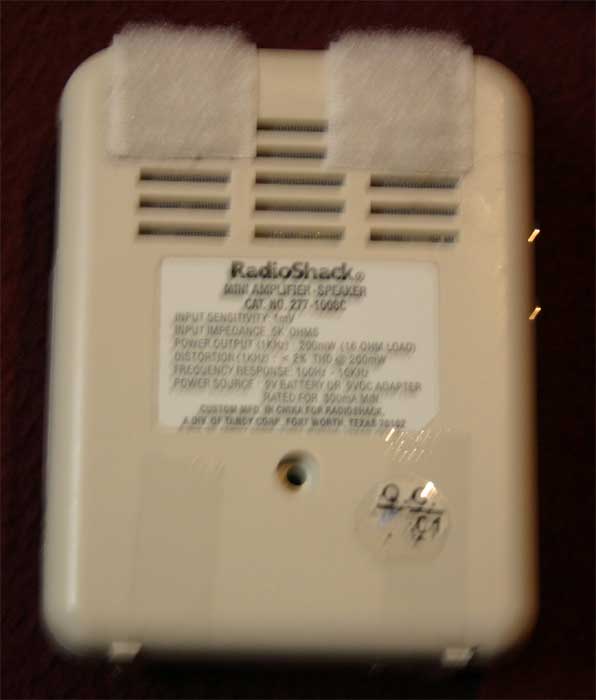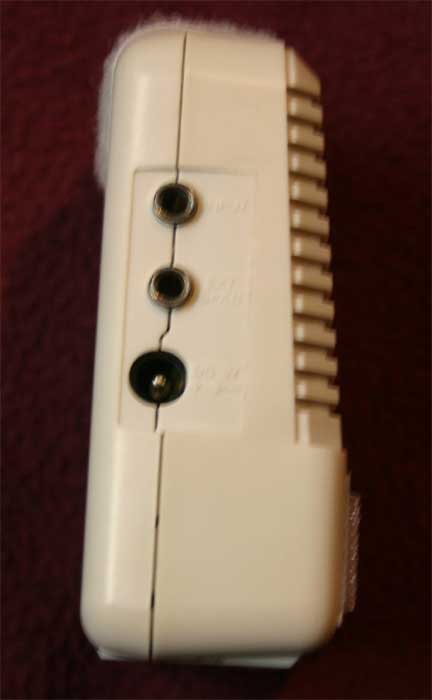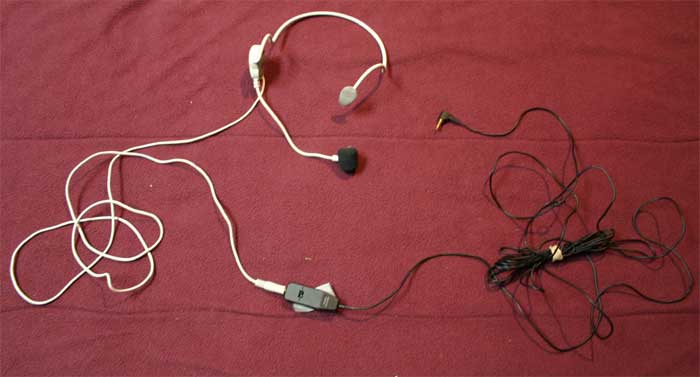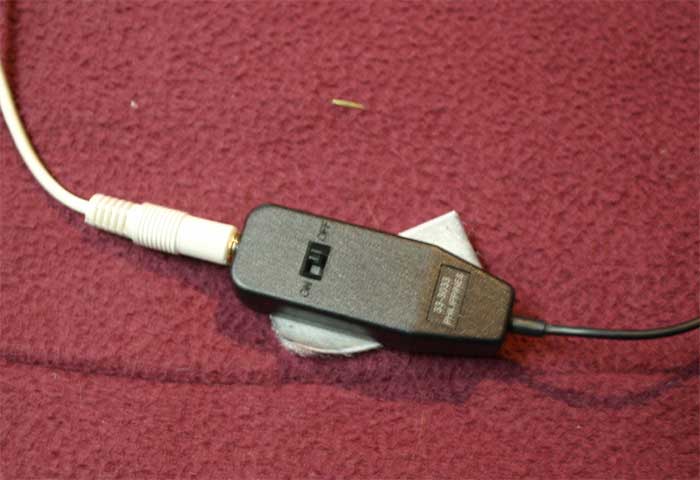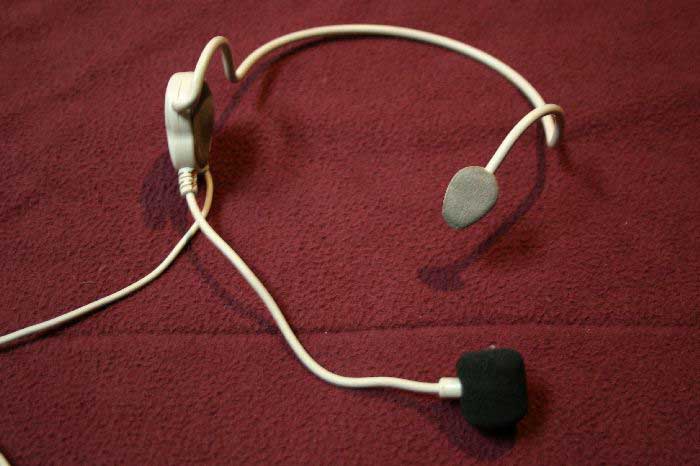 This is my repair kit that I take with me to events. Spare batteries are the most important thing to bring with you and I've helped out a number of other troopers with the stuff I have in it.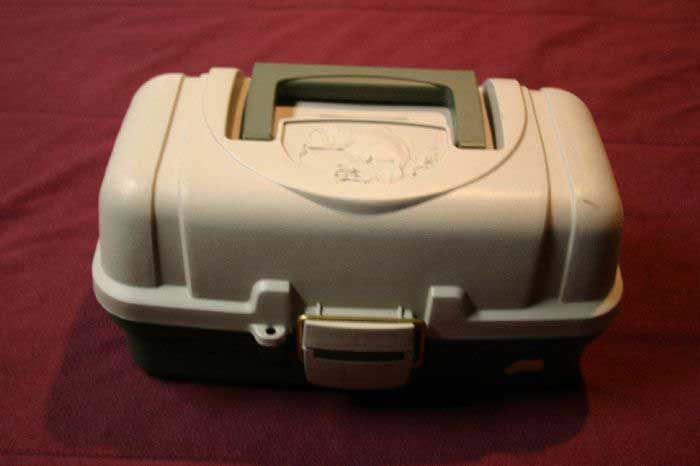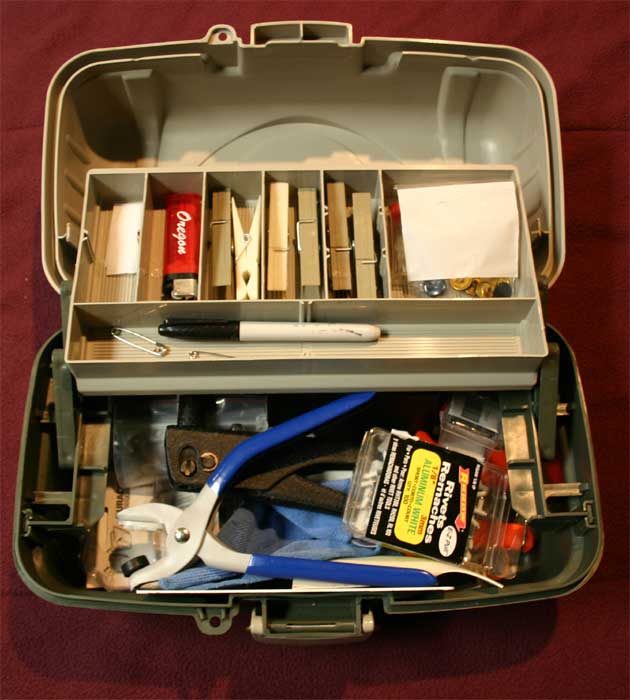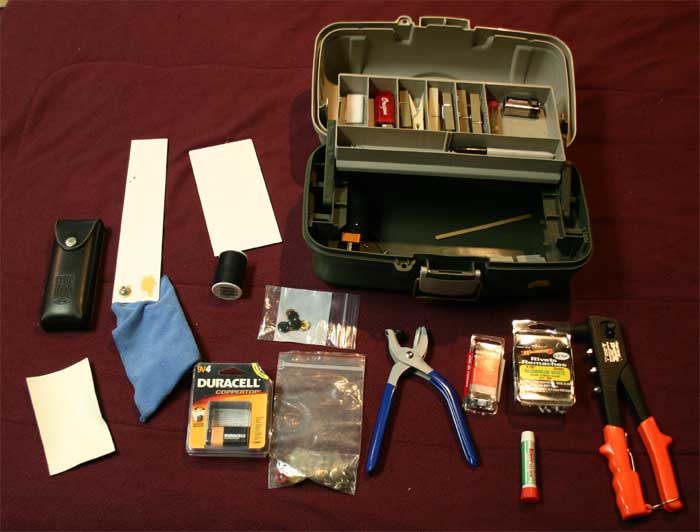 My armor transporter is a Sterlite case. It's got plenty of room to hold my costume plus repair kit, extra props, and drinks. My only real gripe about it is the small wheels and bad handle positioning. Having to drag it for any long distance kinda sucks. Eventually I'll figure out some way to improve it.