Snowtrooper Chestplate
---
The pull for the chest plate I got was also horrid. What little detail there is on the chest was indistinct. The recessed rectangle lacked all definition. The edges of the piece were also missing the raised bevel. The edges were fixed easily with some automotive door trim. For the recessed area I needed to sculpt and vacc my own insert. It wound up being a learning experience and ultimately it came out well. The new insert was glued in with Plastic Welder and the edges were cleaned up with caulk.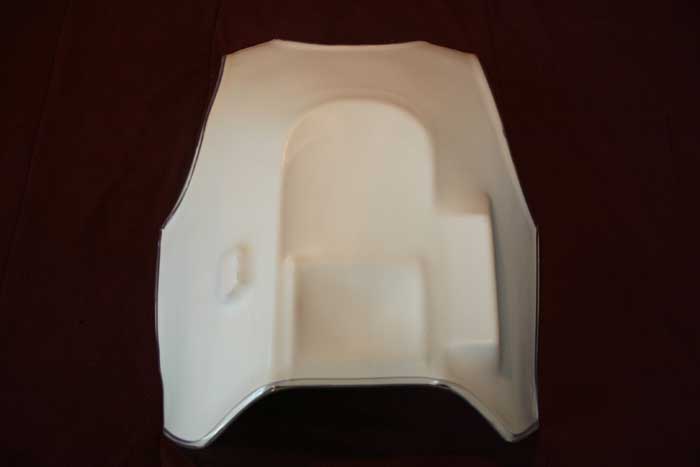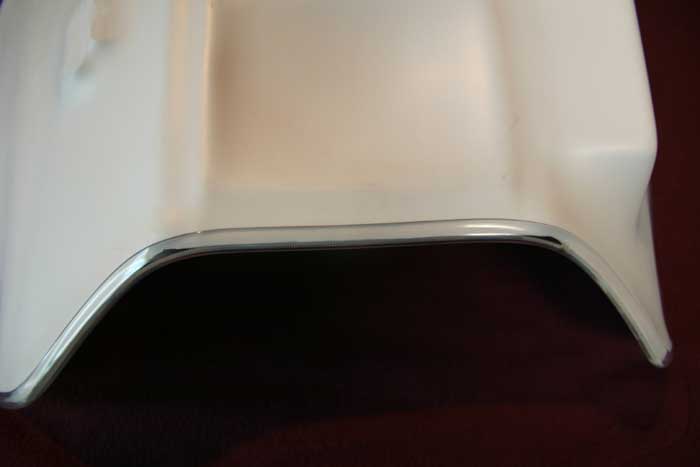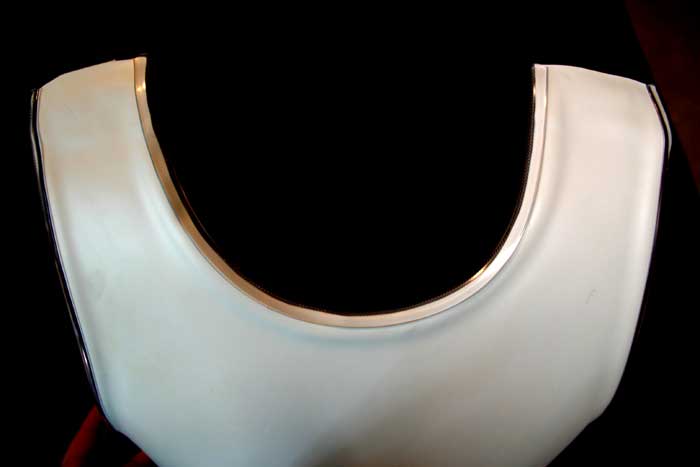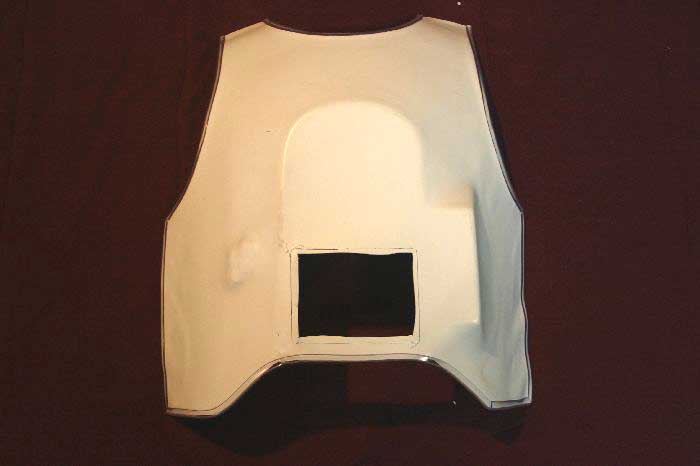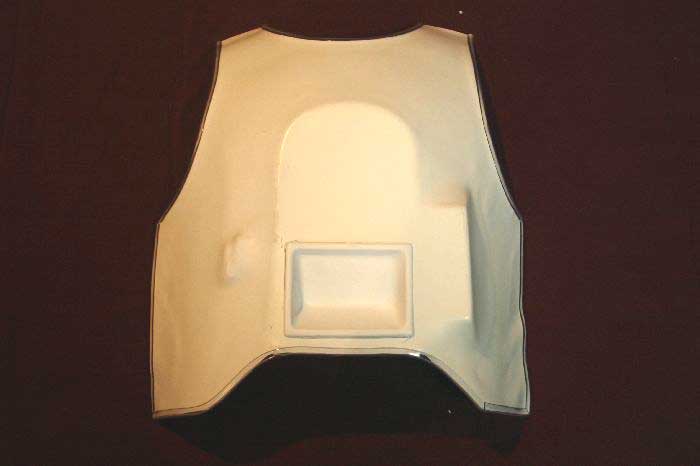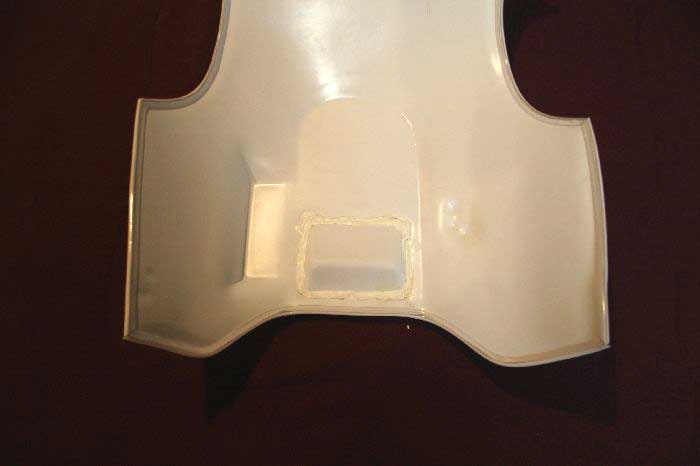 After a good sanding my usual coats of white primer and gloss white were sprayed on. The right side "buttons" were sprayed on as was the grey box in the left corner. The detail in the insert was hand painted. The T-piece was made out of layered plasticard and glued in with plastic welder. Once dry the whole thing was given a gloss clear coat.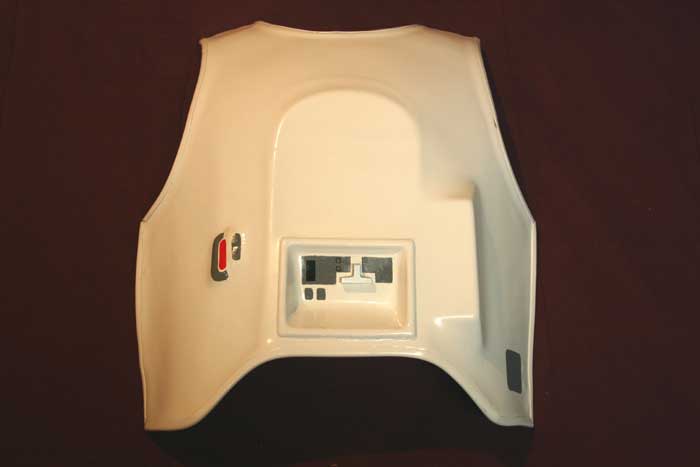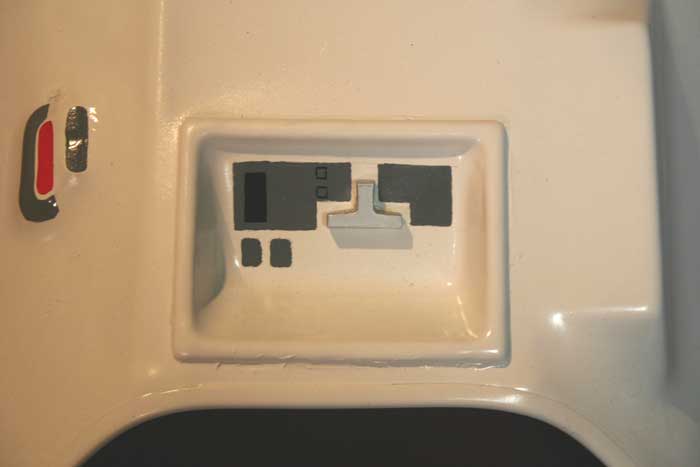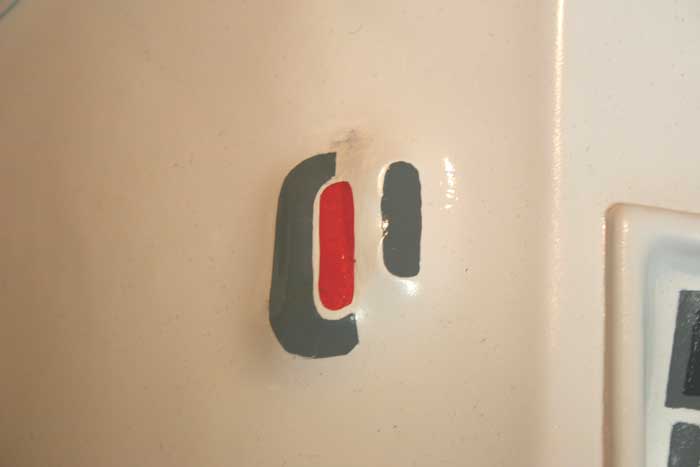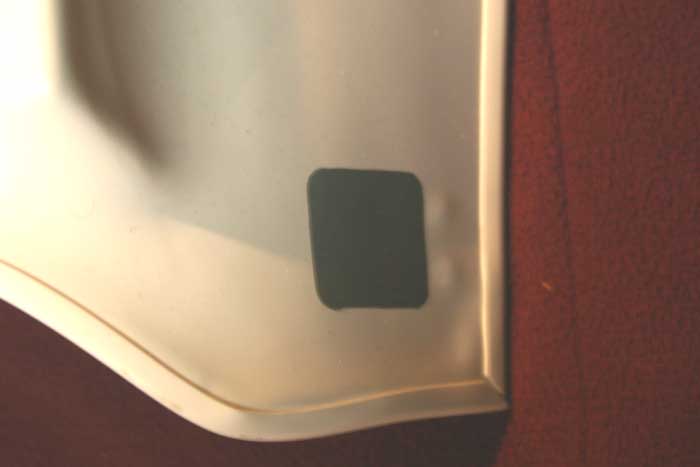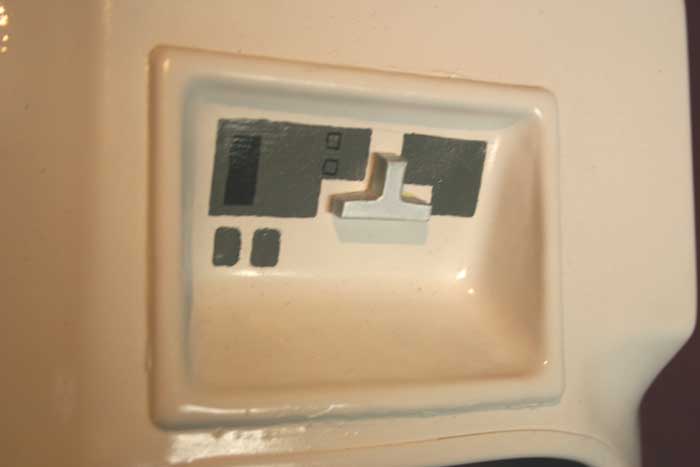 The red buttons that go on the left side were actually LED button covers. I got mine from
Newark In One
. For the backing plate I cut a piece of aluminum.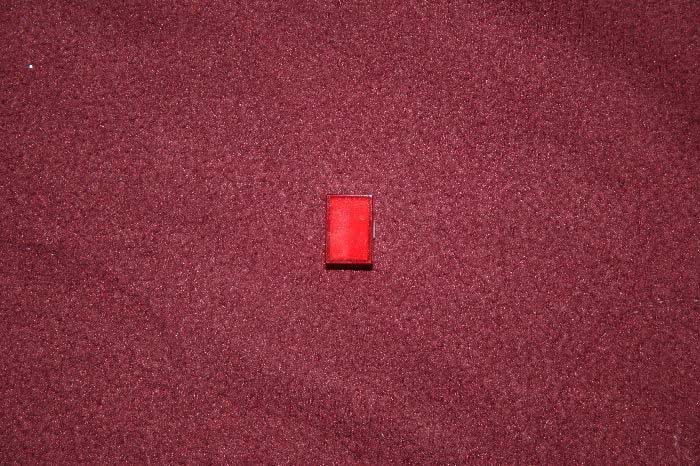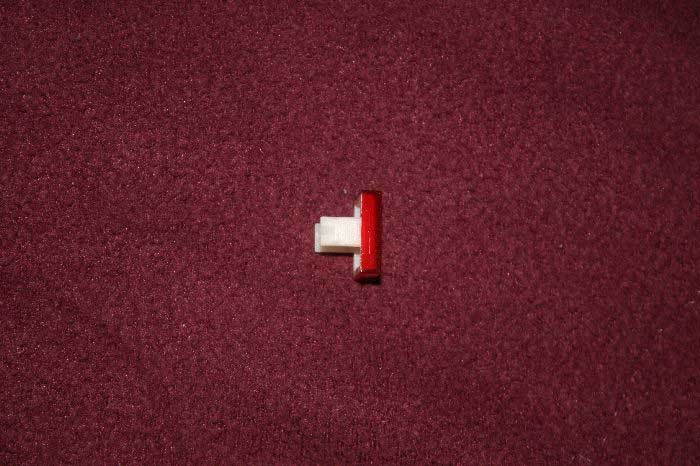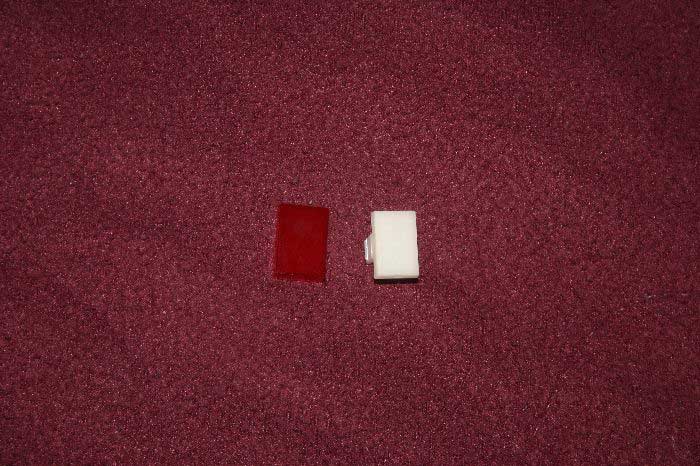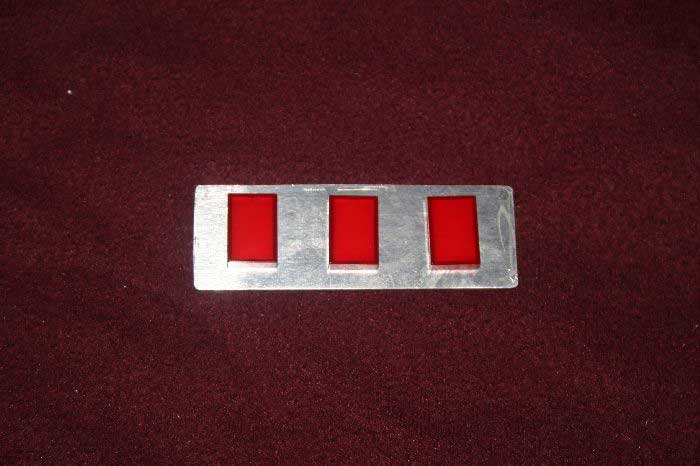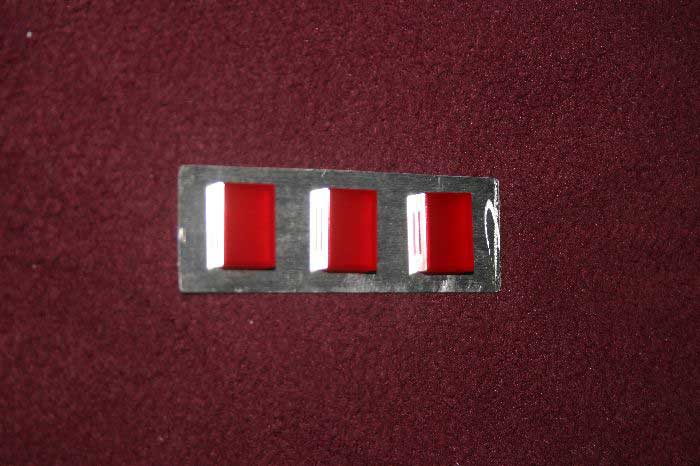 The aluminum was riveted to the chest under where the buttons will be. The buttons were glued on with JB Weld.