Dark Helmet's Helmet
---
After a couple years of wearing
Spaceball costumes
to conventions with my friend Tony, he decided to go to the next level and make a Dark Helmet costume. He built the dome out of a laundry tub, a party tray and some putty. It's not perfect and the edges have a tendency to loose the outward flare but it works well enough.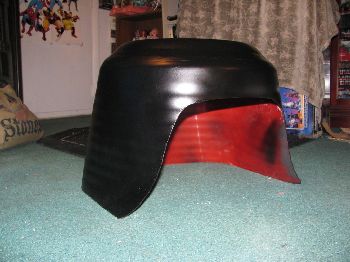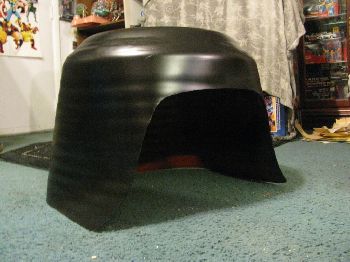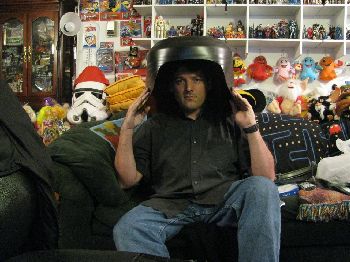 To make the dome wearable I had him pick up a face shield from the hardware store and attached it at the back of the dome with some styrene and bolts.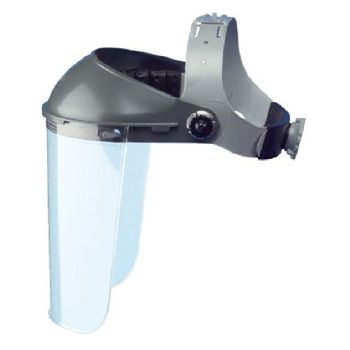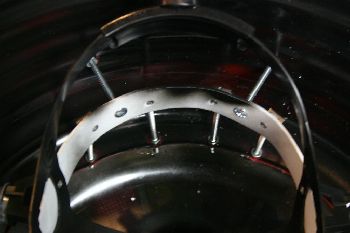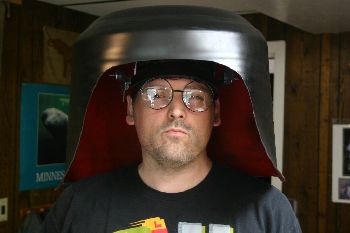 With the dome positioned I could take some measurements and begin making the faceplate. We round a drain part at the hardware store that would work for the mouth. The lid off a putty tub became the ring around the mouth and the rest of the faceplate was pieced together out of styrene.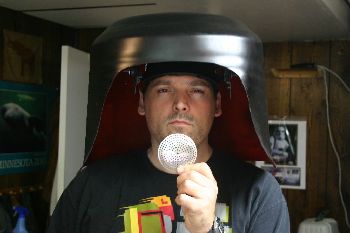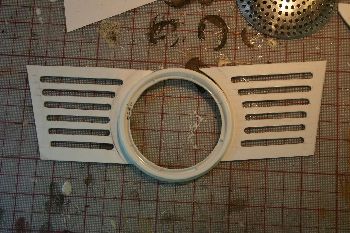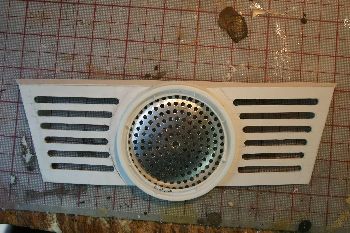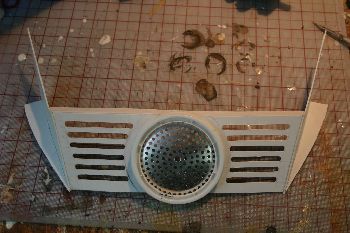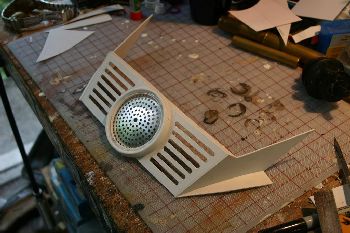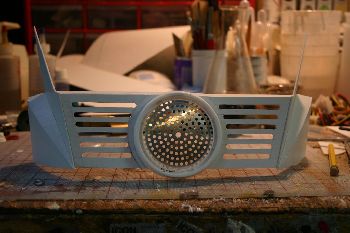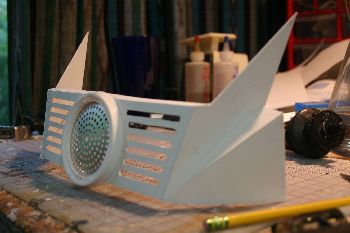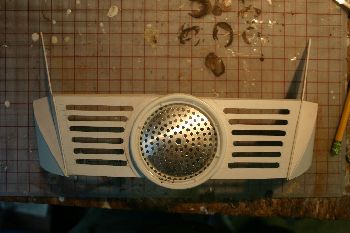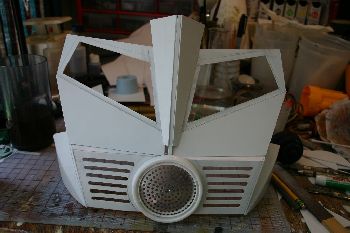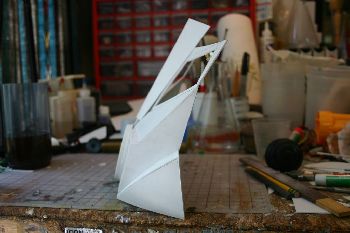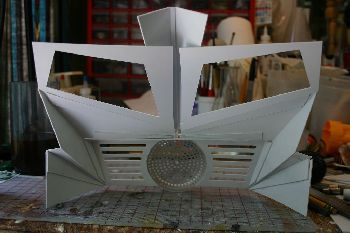 It took a lot of test fitting back and forth to get the faceplate to both fit right in the helmet, sit correctly and still flip up. Eventually we got it positioned correctly and I could mark the holes to mount it permanently.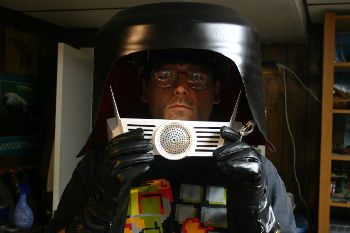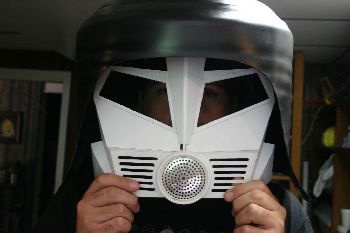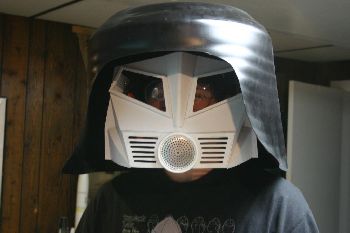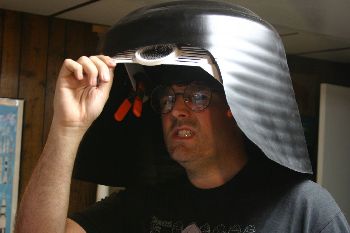 And here's the final faceplate attached to the faceshield mounting points.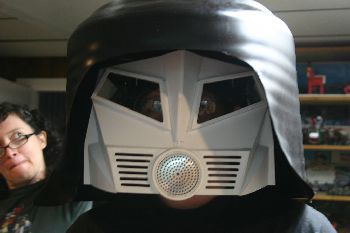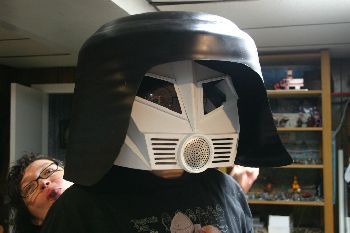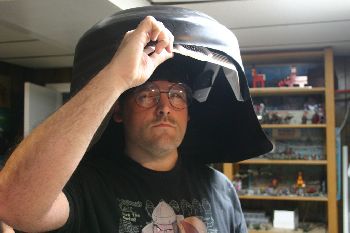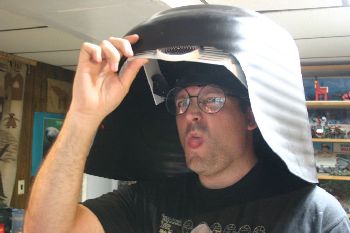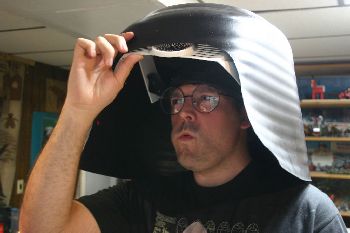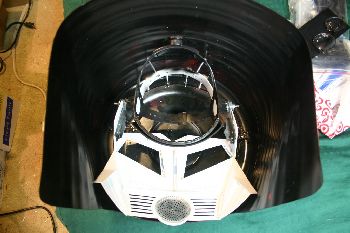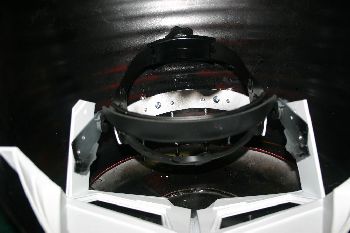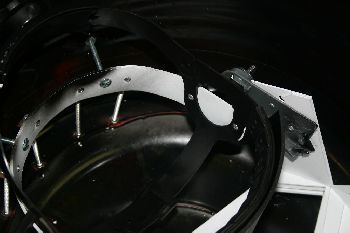 At this point Tony painted the faceshield and installed tinted plastic in the eyes. He found he had to install a small magnet in the brim of the helmet to keep the faceshield in the up position but otherwise it works like a charm.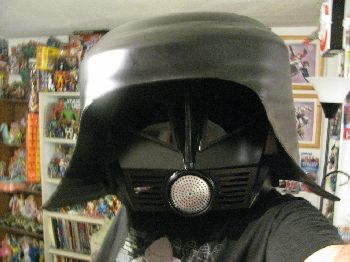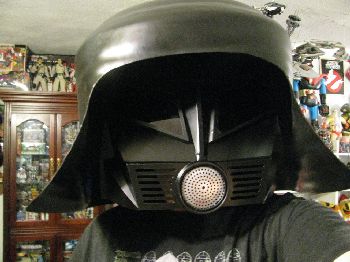 He's taken the finished costume to a bunch of events and it's always a hit. Some of the "norms" mistake him for Darth Vader or call him a robot or something even if he's got a couple Spaceballs around him but that's to be expected with the general public.