Custom Ork Battlewagon
---
I was given a mostly assembled Ork Battlewagon from a friend. Not being a fan of the stock model but being in need of a Battlewagon for my army I took it upon myself to make some improvements.
To start with I disassembled the stock kit.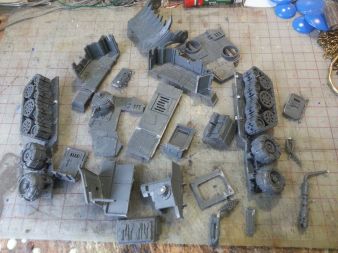 I didn't want to go too crazy with modifications, otherwise I'd have just built one from scratch. I decided to go with the standard widening and lenthening conversions. Being the most difficult part I started with the cab. After cutting it more or less down the center I built it back up with styrene.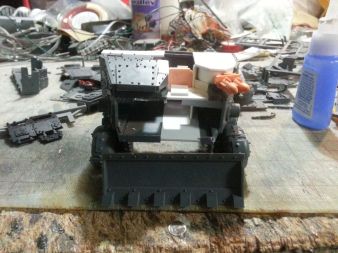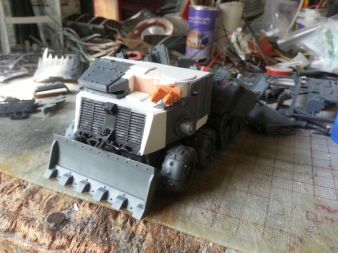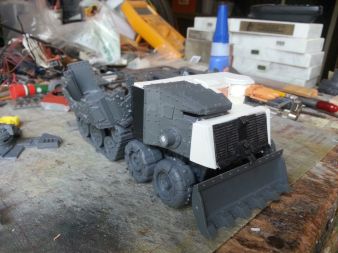 For the transport area I cut the frame and extended it back to allow for some side access stairs. The center aisle was widened and replated and a ramp was added to the rear.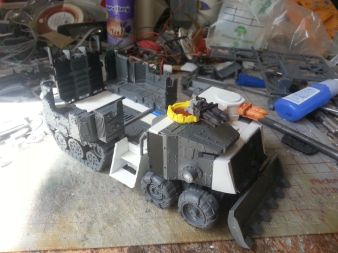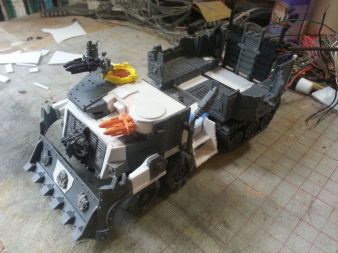 Then it was just detailing and adding rivits.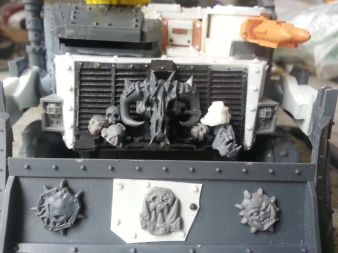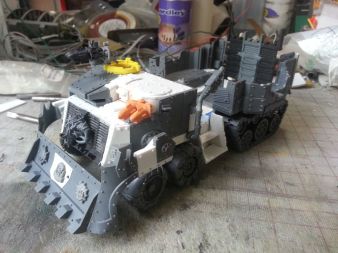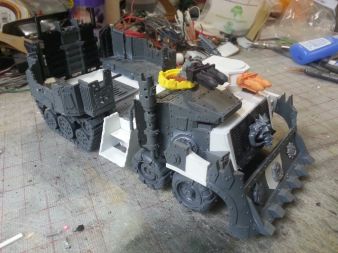 Here's the completed build with an Ork boy for scale reference. I much prefer the new size as it's not definitely larger than a trukk.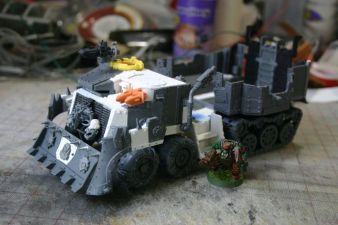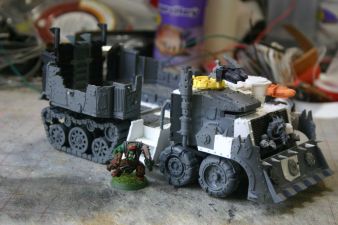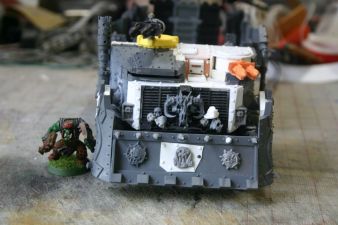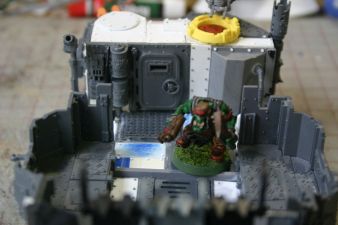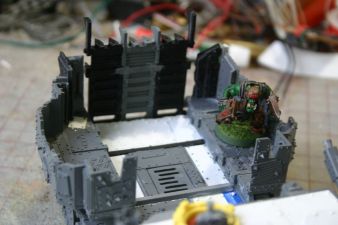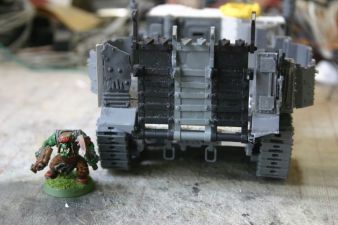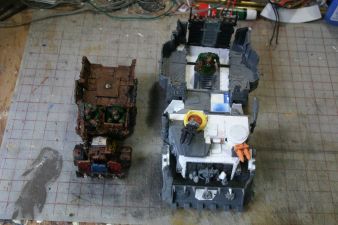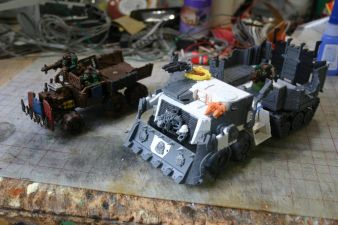 Painting I went with my standard rust job followed by muted reds and blacks with a brown wash.