Custom "In-Action" Figure
---
I've been hanging out at my local game store for over a decade now. The manager of the store for most of that time has been a guy named Howard.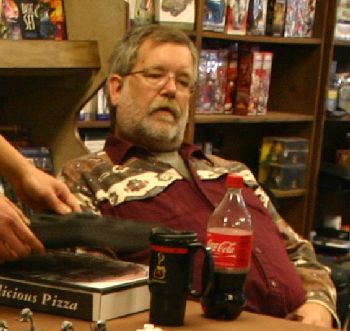 Around 2010 another friend of mine that hangs out at the store and I started joking about Howard's general surlyness. Somehow that turned into talking about a "Howard in-action figure" and what the 80's style toy commercial for it would be like. As usual with things of this nature the idea stuck in my head and eventually I just had to make it real.
The hardest part of the whole project turned out to be finding a suitable base figure to start from. For some reason no one seems to make toys of overweight guys. Eventually I came across this guy: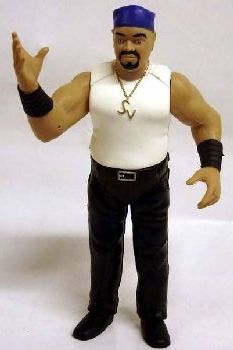 A Savio Vega wrestling figure. A bit more buff then I'd like but not over the top and it was all of $2 at a flea market.
After cutting off all the extraneous details I started sculpting new detail out of greenstuff.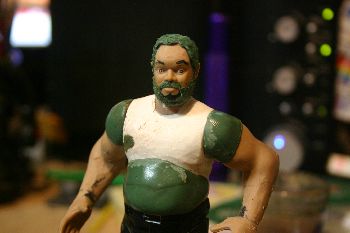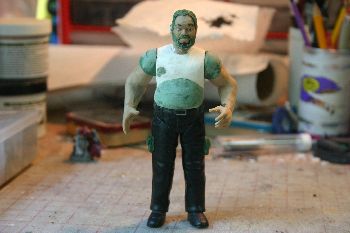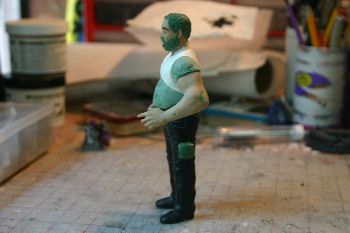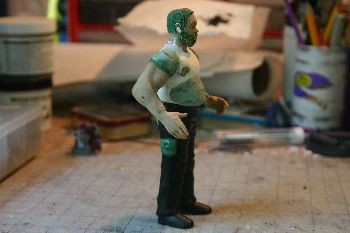 Along with a bluetooth headset and cargopants the other accessory the figure needed was Howard's signature 64oz Wawa coffee thermos.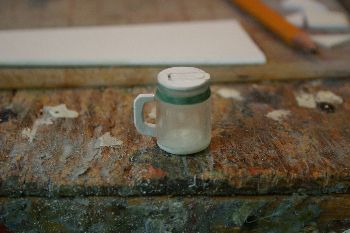 A simple paintjob, a custom decal for the t-shirt and a pair of glasses made from bent wire and plastic finished out the project.